So you're stuck at home because of quarantine, and then boredom strikes. What do you do to pass the time or have a little fun? Here are ten things to do when you're bored at home.
What's that one thing you've always been dying to learn but never got around to cause you had no time? Well, now's the time for you to learn something new finally. Whether it be a new hobby, a new recipe, or a new skill, this is the best time for you to do it.
Change up your hairstyle.
If you want to get rid of boredom, doing something to your hair will get rid of it. There are tons of YouTube tutorials to rely on. You'll also need a pair of hair cutting scissors, some dye, and a couple of hair care products. The good thing about changing your hairstyle while you're under quarantine is that if it goes bad, people won't have to see you.
Get dressed up and go nowhere.
Miss going out? Why not dress up in your fanciest clothes and wear them the whole day. Dressing up can help boost your confidence and give you a sense of normality. You could even make it a bit more fun by setting up a personal photoshoot. Maybe have a dance party inside your room. Just make the most out of it and have fun!
Start a Netflix Party with your friends.
If you've been missing having those sleepovers with your friends and staying up all night to do movie marathons with them, then this is for you. Netflix Party is a Chrome extension that you could use to watch movies (in real-time) with your friends online.
Exercise to stay healthy!
Ever since the quarantine started, tons of workout challenges have been trending. Take the Chloe Ting Challenge, for example. If you're not looking for a transformation, regular exercise still has many benefits. A person needs to exercise at least three times a week for 45 minutes to an hour to stay healthy. The pandemic has shown us how vital taking care of our health is; please start now.
Take care of some plants.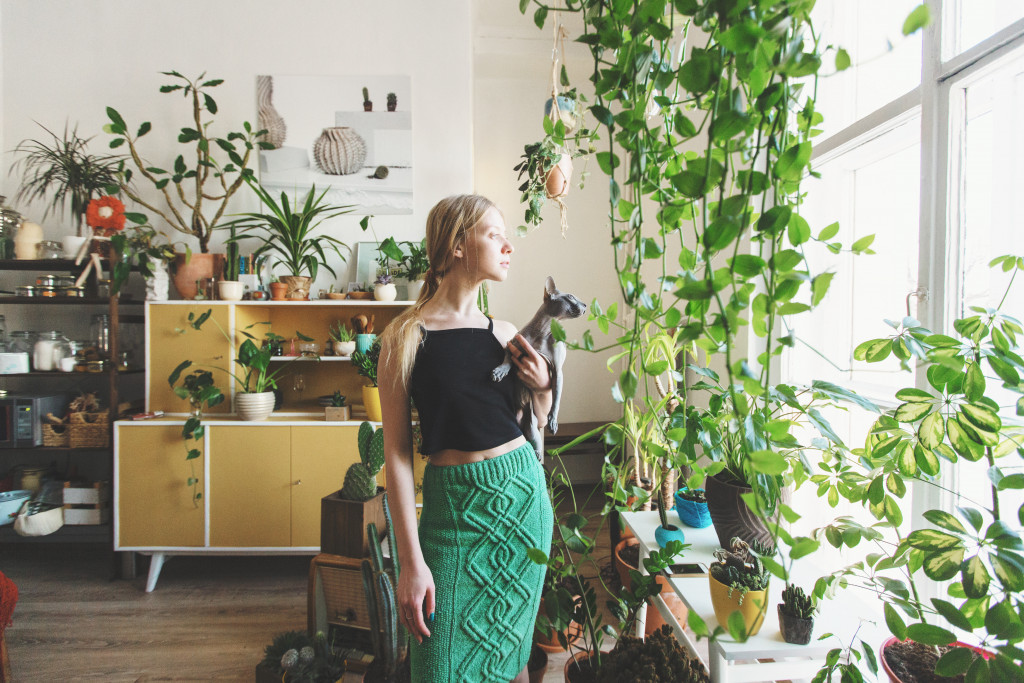 Experts say that surrounding yourself with plants can help with your mental health. Are you not much of a green thumb? That's fine; there are plenty of varieties of plants. Most indoor houseplants don't need much care. Some plants only need to be watered once a month. Just a fair warning, once you buy one plant, you'll end up having ten in a few months.
Keep a quarantine journal.
Keeping a journal has many benefits. When you don't have anyone to talk about your feelings to, writing it down is a great way to get things off your chest. It can also help you be more self-aware by keeping track of your moods and helping you look back on your memories. A journal would be beneficial, especially in these trying times. We are going through something complicated; writing it down could help a lot.
I'm kidding! Although calling up your ex would make things a lot less tedious, it won't be the most excellent decision in your life. So, please don't do it (and if you do, that's on you).
Clean a part of your room.
If you've been holding off cleaning your room because you have no time, guess what? Now you've got all the time in the world. Don't worry it's not that hard. You can start small, like uncluttering your desk or reorganizing your closet. Cleaning even a tiny part of your room can make you realize how much better your place would be if it were more organized. Some would even say that tidying up your room can change your life. Who knows, it might even inspire you to try the Marie Kondo method finally. Before you know it you've done an entire room makeover.
Have a game night with friends.
Thanks to technology and the internet, we manage to stay connected even if it isn't in person. There are so many online games that you can try with your friends! A few favorites would be Jackbox.tv, Among Us, and Skribbl.io. Why not set a date, make it a weekly thing, and it'll be like nothing ever changed.
There are plenty of ways to get rid of boredom. You have to get a little creative! Things are tough right now but know that we can get through this.