There is a sparkle that somehow ignited an old flame you didn't know was present within you after all this time. A childlike wonder to wander, a tickle that hits the right spot, a giggle that is nothing but purity of its purest form. These are only some of the best emotions you get when you're getting ready for that breathtaking idea called "vacation."
Before you plan your getaway, make sure that it is a getaway. A vacation is not just a reason to spend and relax; it's an escape, ease of the burden, an extended day off. If you're a person who is constantly relaxed, then there might be no need for a vacation. Vacations work very well when a highly productive person finally finds time to spend on self-pleasure.
Here are some ideas you can do when you want a vacation:
Short Vacation
Plan your vacation so that it won't exceed a maximum of more than two weeks. A short vacation is a considerable and calculated amount of vacation time; it's not too long that such would derail you from work momentum and not too short that it would make you feel ripped off. Just enough to make you yearn for more and fulfilled in that the yearning can wait a while.
Summer Getaway Vacation
If saving more money gives you that satisfying tingle. Then try to plan a frugal vacation. Book those discounted hotels, boat rides, plane tickets, etc., bring your family and friends. There is always that bundle discount. The more, the merrier!
And at the end of your getaway, that priceless satisfaction you get when your accounting shows that you've managed to save enough money to finance your next two vacations. Wouldn't that be the most productive vacation you've ever had?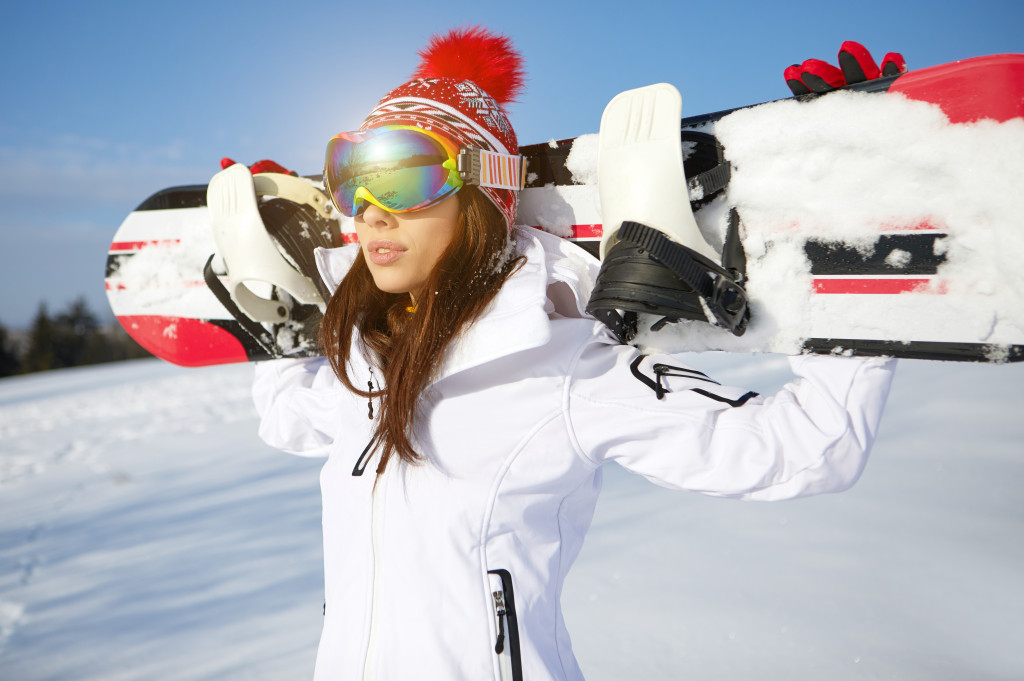 Learn a Skill
A vacation is also a perfect opportunity to do that thing you've always wanted to do. Plan a trip to the birth of taekwondo, a surfing capital, a scuba diving place, a writer's village, the painter's getaway, that yoga place, bowling, fishing, knitting, etc. You can go skiing in Aspen. Make sure that your ski gear is trusted; for example, you can get a pair of Tecnica Mach 1 130 boots to protect your feet.
You're going to be in a mindless mindset in which almost all your mental faculties are calm and at ease, very welcoming to new things. It's not going to feel like work; you don't even have to be good at it; you want to do it, that's all. It will be fun.
Be Wild
Go back to the wilderness. It's not about partying hard or raving till you drop. These are things you can and have been doing on regular rest days. You can rest from that too, answer to that yearning, nature is calling you, it is time for that deliverance, release, and cleansing.
No five-star hotel can replace that humble tent and campfire under a million stars kind of hotel.
Touch of History
It doesn't have to be too far away. Every place has its rich history. Visit the oldest houses of the Victorian age, the local museum, the local vintage car collectors. There is a lot out there.
A vacation that's stimulating and educational, again, your mind is at its clarity and most soothing self. It absorbs better than other days.
Visit a Friend
Maybe it's time to visit an old friend or a family member who is close to you. They could be living just a drive away or an airplane ride away. It could be that time for reminiscing about those good old days. It's time for that sincere laughter, unaltered giggles, tears of joy, and unforgettable quality conversation.
Good food, a private place to lounge, shared golden memories, intimate conversation, and alas mediocre company, that last thing is a crucial detail that you should avoid when planning a vacation.
Volunteer
The highest form of gift-giving is when 'time' is wrapped as a present to give. A vacation is a gift you give to yourself, and you deserve nothing but the best. You deserve time for yourself.
And also, you can give some of this precious time to others. Others who badly need it, even just a little time to listen, aid, feed, and do even the simplest chore of cutting someone's front lawn. Receiving gifts always makes people happy, but there is also that elation that the giver experiences. Volunteering during your vacation would be a precious gift you give yourself. You deserve it.
Bucket List
When planning your next vacation, it might be of great convenience to include slashing off some of the items on your bucket list while you're at it. They need not be grand; they could be as simple as fishing, touching a turtle, flying a kite, or helping a stranger.
In your next vacation, you should remind yourself of some of the items on your bucket list, and when an opportunity presents itself to you, then you know what to do.
Have Fun
Having fun is more of a personal choice than a to-do list. All of these suggestions may be achieved in your backyard. No need for fancy vacations of overpriced cocktails, tourist guides, or yacht rides, it's your vacation, and you can do whatever you want with it.
Just remember that you're on vacation, and your brain is at rest, so there is no need to stress over trivial distress. It's okay if it rains; it gives the ground life. It's okay if you're late, what is time anyway? Don't worry if you burnt the food; at least you know it's sterilized. Fun is a personal choice, and no one can steal that from you. As long as it's not hurting anyone else, then you are free to have all the fun you need. That is the essence of vacation.