More and more people are traveling these days. And not just to the typical tourist destinations. They're venturing out to explore new places, both near and far. In fact, many people are now planning their travels around adventure experiences. This is partly due to the ease of booking trips online and the growing popularity of adventure travel TV shows and social media influencers who post about their unique experiences.
The adventure tourism market is expected to generate huge revenue during the forecast period. According to Allied Market Research, the worldwide adventure tourism market is anticipated to reach $1,169.09 billion in revenue by 2028. From 2021 onwards, the market is expected to develop at a growth rate of 9.2% each year.
More and more people are interested in adventure travel. Still, if you're thinking of planning an adventure travel trip, there are a few things you should take into consideration first. Here are six tips to help you get started:
Get insured
When planning an adventure trip, it's essential to get travel insurance. This will protect you in case of any accidents or mishaps while you're on your journey. Make sure to read the fine print and understand what exactly is covered in your policy.
Some of the benefits included in typical travel insurance plans are:
Medical expenses
Lost or stolen baggage
Emergency evacuation
It's important to ensure that you work with a reputable adventure company that takes safety seriously. A good adventure company will have policies to help keep you safe. They will also ensure that the employees who assist you are properly trained and their equipment is well-maintained. By taking the time to research your options and choose a reputable company, you can help ensure that your next adventure is both safe and enjoyable.
Health Checks
Before you go on an adventure trip, it's a good idea to see your doctor for a check-up. This is especially important if you're going to be doing any strenuous activities like hiking or rafting. Your doctor can give you a physical and ensure you're in good health before you go on your trip. They can also advise what vaccinations or medications you may need depending on your destination.
Dental check-ups are often overlooked, but they are just as important, if not more so. Dental emergencies can happen at any time and can be both painful and expensive. Make sure to see your dentist before you go on your trip to ensure that your teeth are healthy and that you won't have any problems while you're away.
Remember that while dental treatments in other countries are often relatively safe, there is a danger of disease transmission due to unclean equipment. Instead of causing your plans to be ruined with unforeseen health issues, getting your regular dentist's check-up before you go is always the best alternative.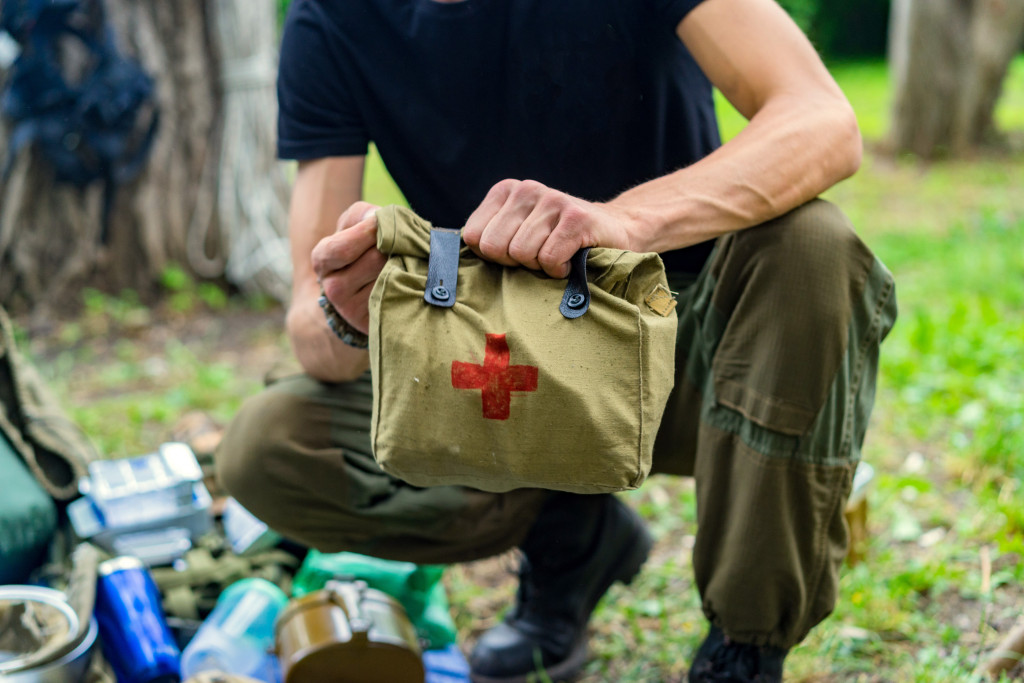 Pack smart and light
One of the most crucial things to keep in mind when packing for an adventure excursion is to pack light and efficiently. This entails bringing only the necessary items, leaving behind anything you won't require. It can be tempting to overpack, but resisting the urge is essential.
Not only will this make it difficult to carry your belongings, but it can also be a safety hazard. If you're carrying too much, you may not be able to move as quickly or efficiently as you need to. Also, ensure that you pack the right gear, including everything from your clothes and shoes to your backpack and sleeping bag. Depending on your destination and the activities you're planning, you may need to pack some specialized gear.
Do your research
Before you book your trip, it's important to do your research. This includes reading up on the destination and policies, understanding the local culture and customs, and knowing what to expect. It's also a good idea to read reviews from other travelers who have been to the same destination. This can help you avoid surprises and ensure you're prepared for what's ahead.
When you're researching, be sure to take into account the time of year that you'll be traveling. This can impact the type of available activities, as well as the weather conditions. For example, if you're planning a winter adventure, you'll need to make sure that you pack appropriate clothing and gear.
Record your journey
One of the best ways to remember your adventure is to document it. This can be done in several ways, including keeping a journal, taking photos, or even making a video. Not only will this help you remember your trip, but it can also be shared with friends and family.
When documenting your journey, ensure that the highs and lows are captured. This will give you a more accurate representation of your experience and help you to see both the good and bad moments. Don't forget to purchase souvenirs along the way! These can be small items that remind you of your trips, such as key chains, magnets, or even postcards.
To conclude
Before you embark on any adventure trip, there are a few things you should take into consideration to have the most impressive and safe time possible. But most of all, stay in touch with your family and friends, so they know where you are and how to reach you in an emergency. With the guidance above, you'll be well on your way to having a fantastic adventure travel experience!