A trip to England doesn't have to be expensive—in fact, there are plenty of ways to enjoy all the country has to offer without breaking the bank. Here are some great tips for budget-friendly travel in England, from free museums and galleries to discounted theatre tickets.
1. Take advantage of free museums and galleries.
Many of England's most popular attractions are entirely free to enter, including the Tate Modern, the National Gallery, and the British Museum. Not only is entry free, but many museums and galleries also offer free tours, talks, and activities. So there's plenty to keep you occupied even if you're on a tight budget.
Therefore, if you're looking for a fun, affordable way to explore England, why not spend a day exploring some of the country's most iconic cultural attractions? For starters, you could also visit the British Library, the Natural History Museum, and the Imperial War Museum.
Regardless of what type of attractions you're interested in, there's something for everyone. Just do your research beforehand so you won't waste time choosing once you're there.
2. Get a travel pass.
If you're planning on traveling around England, it's worth getting a travel pass—which can save you a lot of money in the long run. There are various travel passes available, so do your research to see which would be best for your trip.
For example, if you're planning to explore the south of England, you might consider getting a South East Flexi-Pass allowing unlimited travel. Or, if you're heading further north, there's the North West Explorer Pass, which gives you five days' worth of unlimited travel on selected routes.
In addition, if you're only traveling in a particular city or region, there are regional travel passes available, so do your research and see what's best for you.
3. Look for discounts and deals.
There are many ways to score discounts on attractions, hotels, restaurants, and more—if you know where to look. Check out different websites for deals on things like restaurant meals, theater tickets, and hotel stays.
And don't forget to ask about student discounts—you may be surprised at how much you can save just by showing your ID. You can also look for discount cards such as the London Pass or the National Trust Membership, which give you access to discounts on popular attractions.
Moreover, some attractions and tourist sites offer free or pay-what-you-like entry days. So, if you're feeling adventurous, why not take advantage of these offers and explore some lesser-known places?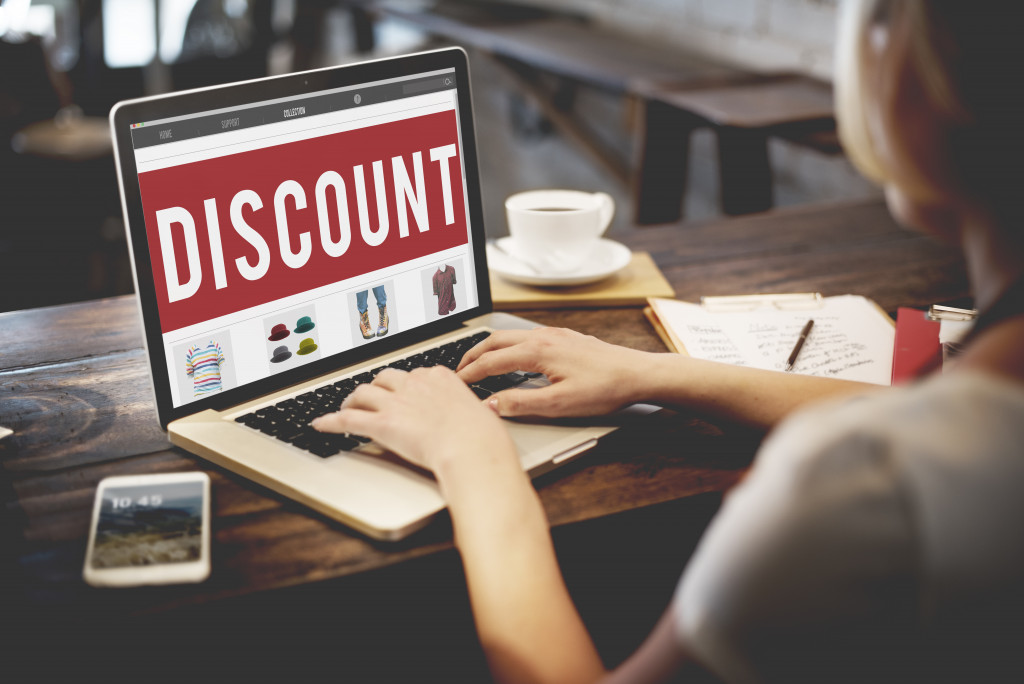 4. Stay in hostels or apartment rentals.
Hotels can be expensive, so if you're looking to save some money, it's worth considering affordable accommodation in London, like hostels or apartment rentals. Hostels are perfect for budget-minded travelers as they provide cheap (and often communal) lodging, while apartment rentals give you more space and privacy for a fraction of the price of a hotel room.
Additionally, if you book in advance or take advantage of last-minute deals, you can get even better value for your money. And if you're really looking to save on accommodation, there are plenty of free camping sites around England where you can pitch a tent and enjoy the great outdoors.
Finally, don't forget to take advantage of loyalty programs and discounts. Sign up for mailing lists or membership cards to unlock exclusive deals and offers—you never know what you might find!
5. Eat like a local.
One of the best ways to save money while traveling is by eating like a local—which means avoiding tourist traps and instead opting for hole-in-the-wall restaurants and cafes where locals eat. Not only is this gonna save you money, but it'll also give you a taste of authentic English cuisine that you're not likely to find anywhere else.
Plus, you can usually find good deals at grocery stores and markets—which will be much cheaper than restaurants. Don't forget to stock up on snacks for your day trips too. For example, pack some sandwiches for a picnic lunch if you're heading to the countryside.
Either way, eating like a local is a great way to save money while also experiencing the culture and cuisine of England.
6. Get travel insurance.
Finally, don't forget to purchase travel insurance. Accidents and emergencies can happen anytime—so it's essential to be prepared.
Travel insurance doesn't have to break the bank either—you just need to ensure you're covered for the things that matter most. Take a few minutes to compare different plans and find one that suits your needs and budget.
For instance, some insurance policies cover medical expenses, while others might provide additional coverage for lost luggage or flight cancellations. And if you're planning multiple trips in a year, look out for multi-trip policies which offer discounts and better value for money.
A trip to England doesn't have to cost a fortune—there are plenty of ways to enjoy all the country has to offer without breaking the bank. From free museums and galleries to discounted theater tickets, follow these tips for budget-friendly travel in England and make the most of your trip without spending too much money.