Going on a long vacation seems to be an exciting goal, especially for those who have been experiencing stress and pressure because of their careers. Unfortunately, finding time for breaks can be challenging, especially for those who have a full-time job or are too busy running their business. Most of them spend their days immersed at work. If they do find time to take breaks, they only have limited time for it. If you are one of them, you have to learn how to fix your habits and change your routine.
Keep in mind that you also need to find time to do things you love. If not, you need to explore activities that help bring you joy or help improve your mood. One of the best things that you can do is to go traveling. You can try visiting a local attraction with your family and friends. If you have some budget, you can also consider traveling and going to places you have never visited before.
Practical Tips When Going on a Short Vacation
The tricky part when traveling is that you need to learn how to maximize your stay. If not, you might miss out on a lot of fun and exciting activities. Worse, you may be wasting your vacation time, which may only leave you more stressed and overwhelmed than before. To avoid this, you can consider following these tips to maximize your time when traveling with limited time:
Prepare a detailed itinerary—One of the best tips you can follow is to prepare an itinerary before the travel date. Build a list of the things that you plan to do on your trip. Ensure that you organize your daily schedule, which includes the time you wake up, have breakfast, or commute from one place to another. You can refer to travel blogs and other references online so that you will have an idea of the best times to travel. Also, you will avoid wasting time deciding what to do next while you are on a trip.
Allocate enough funds for the trip—Make sure that you prepare your funds for the trip. Take note of all possible expenses, including transportation, food, entrance fees, and miscellaneous items. Perform quick research so you will also have an idea of how much you need to prepare for the trip.
Limit your outfits—Pack lightly and avoid bringing many items, especially outfits on your trip. Consider bringing clothes you can mix and match. Limiting your outfits can help you stop worrying about excess baggage on your trip. Also, remember to schedule a time for laundry so that you can have clean clothes. If you want to save some time, you can look for professional laundry services. This way, you can have someone else worry about your dirty laundry.
Take note of landmarks—Although getting lost sounds like an adventure, it's still best to avoid it as much as possible. To prevent yourself from getting lost, find some time to find important landmarks before traveling. Take note of all key places, so you can easily find your way around the area. Don't forget to include instructions on how you can go to the market, restaurants, hospital, or transportation services. Doing this will also help you save time during your trip.
Learn how to get around—Find out the quickest or most affordable options when using public transportation. If you want to cut down your expenses, it's best to find out what specific transportation services offer the cheapest fare prices. Just make sure that the transportation service will help you get to places fast. This way, you don't have to worry about traffic jams and other factors that may cause stress whenever you try to commute. If you have an extra budget, you can also consider using car-hailing applications. Just make sure that this option is available in that area.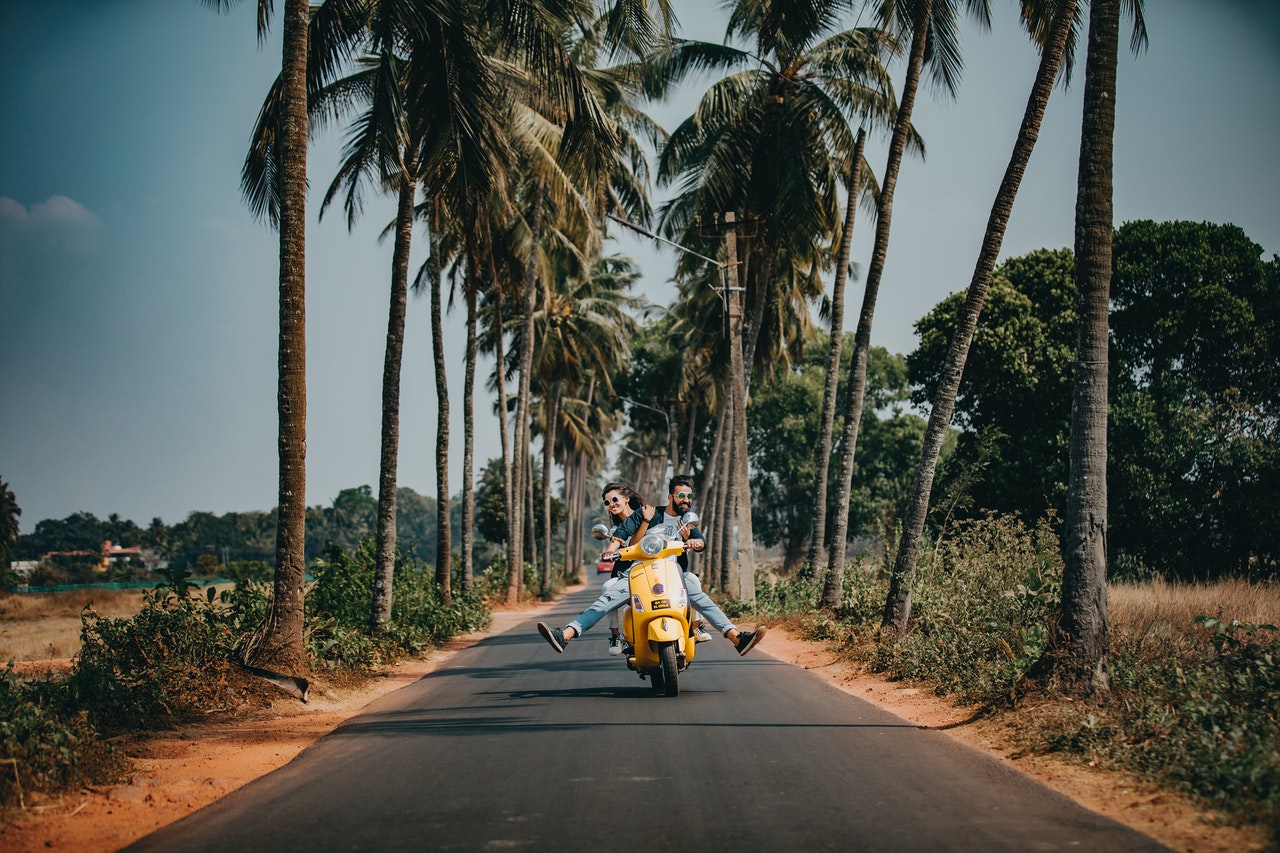 Remind yourself that you deserve to have some time off, especially if you have worked really hard. You deserve to have time to recharge or find peace while going on vacation. Find a place where you can relax and enjoy some peace of mind. You can also consider going to places that offer exciting activities. This will help you find happiness and enjoyment even for just a short while. Spend a few days at a beautiful sanctuary and enjoy making lifelong memories. Also, discover the many benefits of going on vacation and see how traveling can transform your life for the better.