Maintaining good oral hygiene is an important part of daily routine and essential for optimum oral health. Regular dental check-ups are essential to help ensure that oral health is maintained and that home care is sufficient, further improving the condition of the teeth. This aids in preventing any issues before they can fully present themselves and ultimately increases the longevity of natural dentition. It is increasingly becoming more and more common to want more than just healthy teeth. Everyone wants a beautiful smile, and everyone is searching 'how to achieve the perfect smile', as it is usually the first thing that someone notices when they meet another person. A beautiful smile can help positively impact many aspects of life including self-esteem, social life and even influence professional life by boosting self-confidence. As technology is advancing, cosmetic dentistry at the dentist Soho is becoming more and more accessible, more comfortable, more varied and more convenient to help meet individual needs, suit hectic lifestyles and even boost the all important status and number of likes on social media!
The role of cosmetic dentistry
Cosmetic dentistry is involved with improving the aesthetics of otherwise healthy dentition. There are many different techniques and treatment methods involved in cosmetic dentistry according to individual needs and requirements and these have become widespread amongst the adult population. Following a consultation with the dentist to discuss  what the patient wants from their smile, a full examination is usually carried out to ensure that the teeth are healthy and clean and determine the eligibility for the desired treatment. Advances in technology mean that X-rays and scans can create images to accurately predict what the teeth may potentially look like following successful treatment, what are known as the 'before' and 'after' pictures!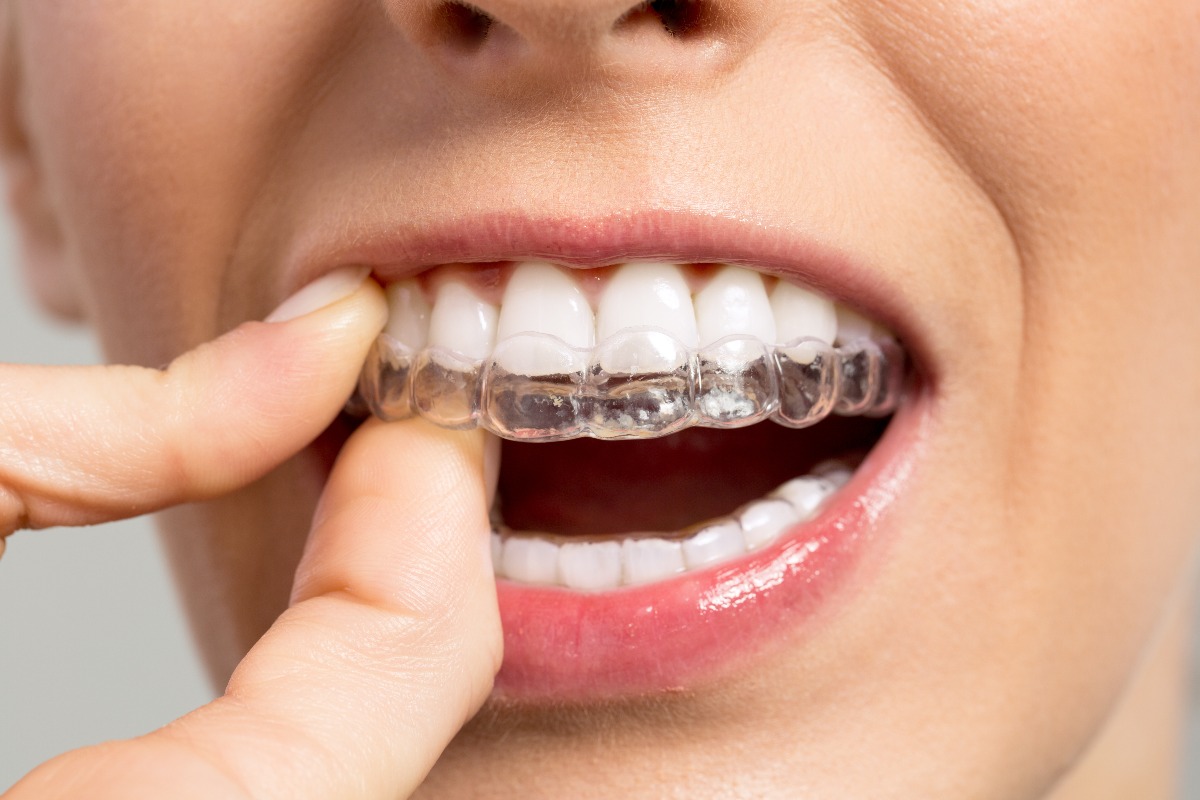 What is Invisalign?
Dentists have been using Invisalign since 1997 to help achieve winning smiles comfortably, conveniently and discreetly. Invisalign is used in the treatment of mild to moderate misalignment of the teeth, and bite issues such as overbite, crossbite or underbite. Invisalign uses transparent orthodontic devices which are individually tailored dental aligners, but they are almost invisible, as they are transparent, metal-free and made of flexible plastic that contain no BPA, BPS, latex or gluten. They have proven to be an ideal choice for improving dental aesthetics amongst adults over the last two decades and continue to do so. Following a thorough consultation with the dentist, a digital scan of the teeth is carried out and a three-dimensional simulation of the mouth shows step-by-step how Invisalign can change the shape and alignment of the teeth. An impression of the mouth can be taken and a set of aligners are custom-made according to this. The aligners are designed and shaped to gently move the teeth into their desired positions. They are a series of aligners, and each one is worn for 20 hours a day and  designed to move the teeth by 0.25 mm after 2 weeks of use, moving on to the next one in the series until a beautiful and happy smile has been achieved!