The Space Needle is the iconic landmark of Seattle, offering a stunning 360-degree view.
Pike Place Market is one of the US's oldest continuously operated public farmers' markets.
Coffee lovers will enjoy exploring the city's coffee shops, including the original Starbucks store.
The Museum of Pop Culture offers unique exhibits covering music, TV shows, video games, and science fiction.
Visitors can also find love in Seattle through matchmaking services, fishing or kayaking in scenic spots, and hiking in Mount Rainier National Park or Discovery Park.
Seattle is the largest Pacific Northwest city known for its thriving tech industry, vibrant coffee culture, and stunning scenic views. If you plan a trip to the United States, include Seattle in your itinerary. With a variety of activities, sights, and experiences, you won't be disappointed.
Tourism in Seattle
Seattle is one of the most visited cities in the country. It's estimated that nearly 34 million visitors have visited Seattle each year. There is plenty to do and see in Seattle, whether you're looking for outdoor activities, shopping, or cultural attractions. From iconic landmarks like the Space Needle and Pike Place Market to world-class museums and restaurants, there's something for everyone in Seattle. Here are some reasons to visit the city and what you can do in and around it.
The Iconic Space Needle
One of the most recognizable landmarks of Seattle, the Space Needle is a must-visit attraction. Standing 605 feet tall, the Space Needle offers a breathtaking 360-degree view of the city's stunning skyline, waterways, and surrounding mountains. You can enjoy a meal at the SkyCity Restaurant while enjoying the views or take a 41-second elevator ride to the observation deck on the top. It's an experience you won't forget.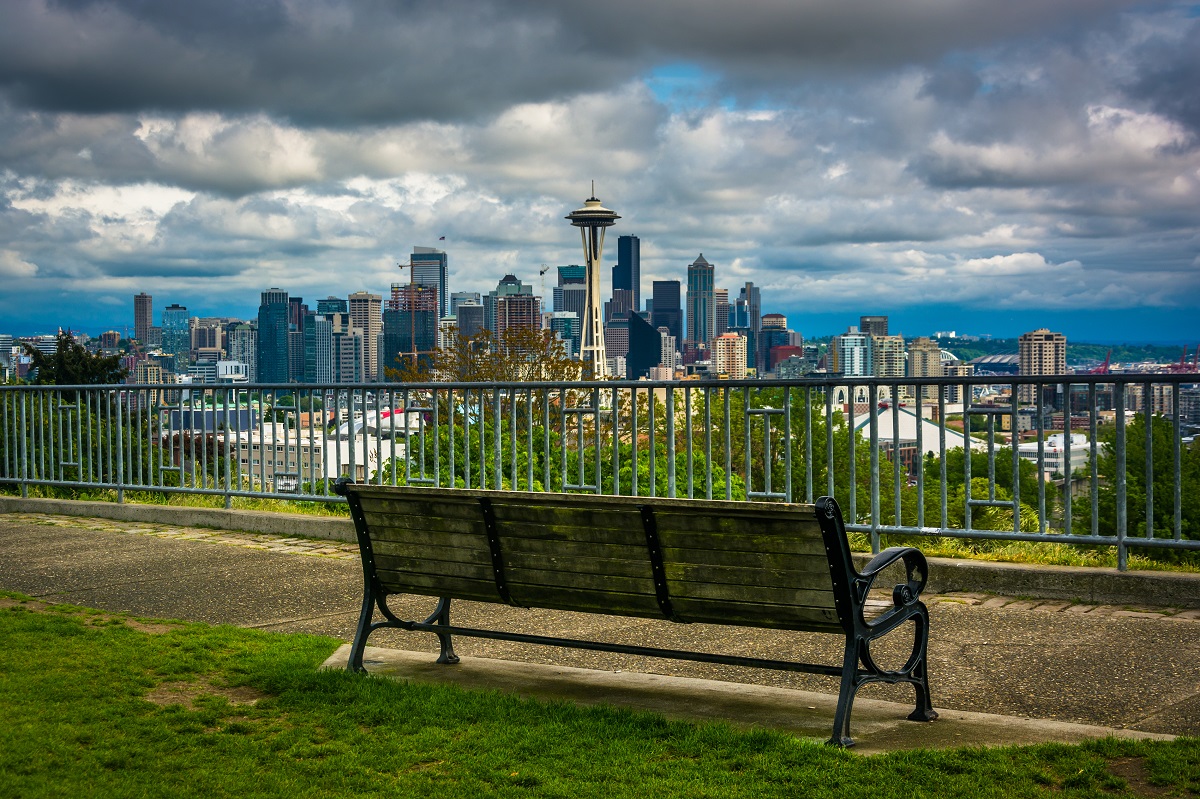 Pike Place Market
Pike Place Market is Seattle's most popular tourist attraction and one of the US's oldest continuously operated public farmers' markets. This lively market is filled with local produce, seafood, meats, bread, spices, flowers, and many other specialty items under one roof. If you're an early riser, you might be able to catch the famous fishmongers throwing fish while shouting and entertaining the crowd with their antics.
Coffee Culture
Seattle is the birthplace of Starbucks and home to many other coffee shops, making it a coffee lover's paradise. You can find a coffee shop on virtually every street corner. You can visit the original Starbucks store at Pike Place Market or explore other popular locally-owned coffee shops such as Victrola Coffee or Espresso Vivace Roasteria.
Museum of Pop Culture
Formerly known as the Experience Music Project and Science Fiction Museum and Hall of Fame, this museum covers pop culture uniquely and innovatively. From Jimi Hendrix to Nirvana, Pearl Jam to Macklemore, the Museum of Pop Culture has everything for music lovers. Besides, the museum has many exhibits covering TV shows like Star Trek, video games, and science fiction.
Pioneer Square
Pioneer Square is the oldest neighborhood in Seattle and is a popular spot for strolling around, shopping, and dining. The area has historic buildings from the 1890s, art galleries, restaurants, and numerous boutiques. It's the perfect place to spend an afternoon exploring its charming streets and unique shops.
Things to Do in Seattle
Aside from the ones above, There are many things to do in the city. Here are some of them:
Finding Love
Seattle is one of the best places to find love. There are professional matchmakers in the city known for their success rate in pairing couples. If you're looking for one, join a matchmaking service to meet potential partners with similar interests and values. Ensure you message them before your city so they can set you up when you reach them.
Fishing
There are some great fishing spots around the city. Head to Alki Beach, Seward Park, or Lake Washington for some of the best fishing in the area. Whether you're an experienced angler or a beginner, you can find great catches here.
Kayaking
Plenty of companies offer rentals if you want to get out on the water but don't have your kayak. Head to Lake Union, Lake Washington, or Puget Sound for kayaking adventures in the area.
Hiking
Another popular activity in Seattle is hiking. Take the time to explore Mount Rainier National Park or Discovery Park for some of the best hikes near the city. Also, take a walk along Alki Beach and enjoy stunning views of Puget Sound.
No matter what you're looking for in Seattle, you'll find something to do to make your visit memorable. From exploring iconic landmarks to soaking up the coffee culture, this vibrant city has something for everyone. So don't miss out on all that Seattle has to offer! Plan your trip today and experience it all firsthand!