Equip your home with smart devices, such as wireless speakers, smart bulbs, and a home automation system.
Maximize energy efficiency with occupancy sensors, remote appliance control, and energy-saving settings.
Utilize voice commands for hands-free control of lighting and sound systems. 
Make home aesthetics stylish with smart mirrors, robot vacuums, and skylights.
Create functional spaces with in-wall TVs and smart storage solutions. 
Congratulations on your recent wedding! You must be ecstatic and overwhelmed with emotions. Starting a new journey with your partner is an exciting experience, and it can be even more exciting when creating a smart and modern home together. With technology advancing rapidly, why not take advantage of it and turn your home into a technological haven? Here's how to start your married life in a smart and modern home and the benefits of doing so.
Start With Smart Home Devices
The first and most crucial step toward a smart home is to equip it with smart devices. These devices are designed to make your life more comfortable and convenient, such as controlling the lighting and temperature from your smartphone before arriving home. Start with a few key pieces, such as a wireless speaker, smart bulbs, and a smart home hub. Over time, you can add more devices that you find helpful. Here are some other ideas to consider:
Invest in a home automation system.
A home automation system is the next step up from smart devices. It lets you control and automate multiple smart devices from a single app. An example is a smart thermostat, which uses your daily routine to create a heating and cooling schedule.
This will save you money on your energy bills and make your home more comfortable. The more devices that work together, the smarter your home becomes.
Maximize energy efficiency.
Remember the importance of energy efficiency while creating a modern and smart home. Smart home devices and automation systems often come with energy-saving features.
Aside from smart thermostats, there are many other ways to save energy. You can install occupancy sensors that recognize when no one is in a room and turn off the lights. Additionally, you can control your appliances remotely and use energy-saving settings.
Simplify your life with voice commands.
One of the most valuable parts of having a smart home is controlling it with your voice through virtual assistants. Hands-free control will simplify your life, and you can handle everything from your lighting to your home's sound system. You can ask for information, set reminders, and much more.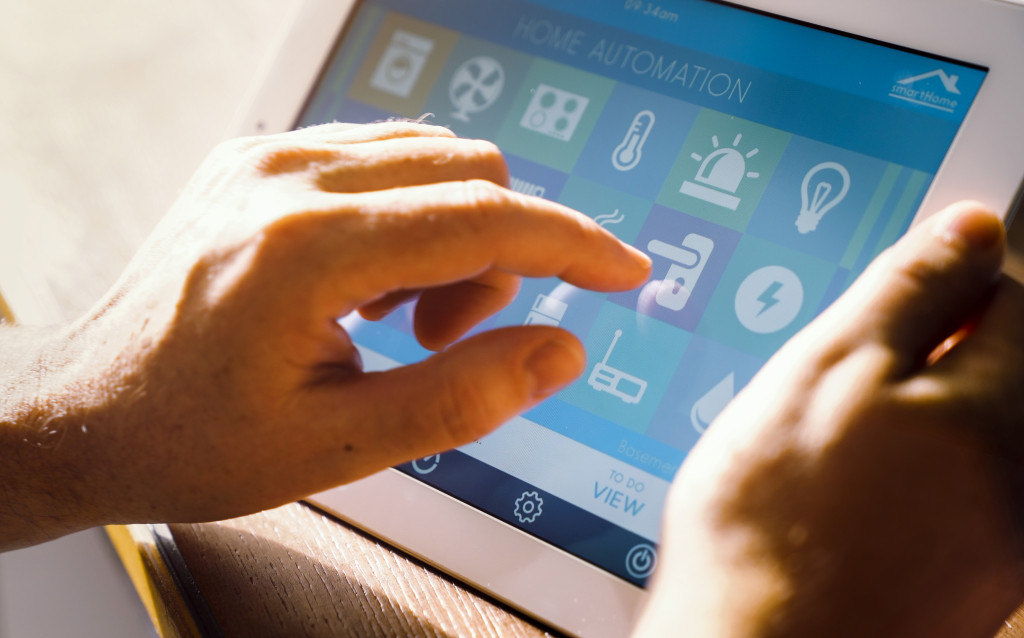 Design a Smart and Stylish Interior
Designing a smart home doesn't always have to be about technical aspects, as it's also about creating an ambiance that fits your style. However, the right technology can improve your home's aesthetic appeal, and you can achieve this by incorporating smart home products with appealing designs. Here are some fixtures to add:
Smart Mirrors
Smart mirrors are an excellent way to add a modern and stylish touch to your home. Smart mirrors are interactive monitors with touchscreens that can be used for various tasks, including checking the weather, playing music, setting reminders, and more. They often have built-in lighting and voice assistant support, making them incredibly convenient.
Robot Vacuums
Robot vacuums are designed to make your life easier, as they can be programmed to clean your home on their own. Robot vacuums use sensors and mapping technology to detect dirt and debris in hard-to-reach areas and tackle it with ease.
Opening Rooflights
Opening rooflights are a great way to let light and fresh air into your home. You can efficiently purchase an electric or manually operated skylight, with the variety of styles and sizes available, making it easy to find one that fits your home's design. You can also open and close the skylight with a remote control, making it both modern and convenient.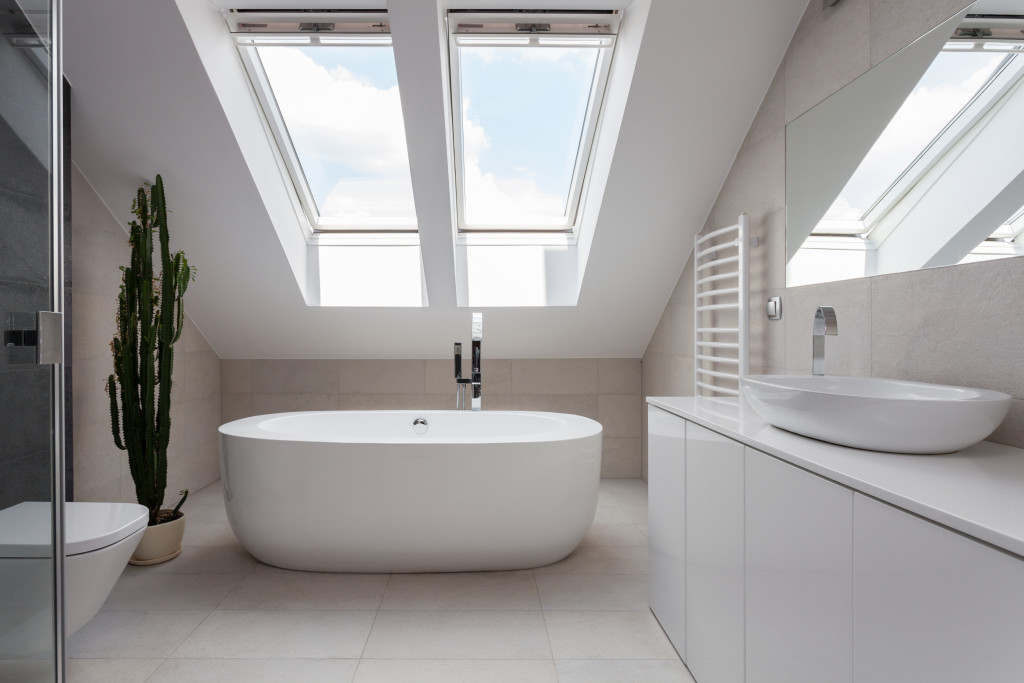 Plan Functional Spaces
When starting your married life, thinking of functional spaces to make the home more livable is essential. This is also true for a modern and smart home.
When outfitting a room with technology, you also need to ensure that there's an efficient use of space. For instance, you can install an in-wall TV with a slim design that doesn't take up too much space.
Additionally, consider using smart storage solutions, such as shelves with built-in sensors to track what items are on each shelf. These same principles apply to other areas of the home, such as the kitchen and bathroom.
Hopefully, you found these suggestions helpful for creating a smart and modern home that fits your and your partner's tastes. A smart home can make married life more comfortable, more convenient, and more enjoyable. Remember to start small to find which devices work for you and incorporate them over time. Enjoy the journey of turning your home into a futuristic sanctuary.