Home entertainment is essential, offering relaxation and fun; exciting amenities can enhance the home experience.
Technological features like home theater systems, gaming consoles, smart devices, and VR enrich home entertainment.
Outdoor amenities like hot tubs, playgrounds, and outdoor kitchens provide physical activities and socializing opportunities.
Relaxation areas, such as meditation rooms, home libraries, spa bathrooms, and sunrooms, contribute to stress reduction and well-being.
Your home should be more than just a place to sleep and eat; it should also be a haven of entertainment and relaxation. According to a survey conducted by Statista, approximately 70% of Americans prefer to stay home during their leisure time. This trend can be attributed to the comfort and convenience of home-based entertainment. Given these statistics, it's clear that investing in exciting amenities for your home enhances your quality of life and aligns with current living trends.
However, you might not know what to do regarding home entertainment. Fortunately, plenty of ideas exist to create a fun, cozy atmosphere. Here are a few options to consider when adding joy to your home:
The Technological Features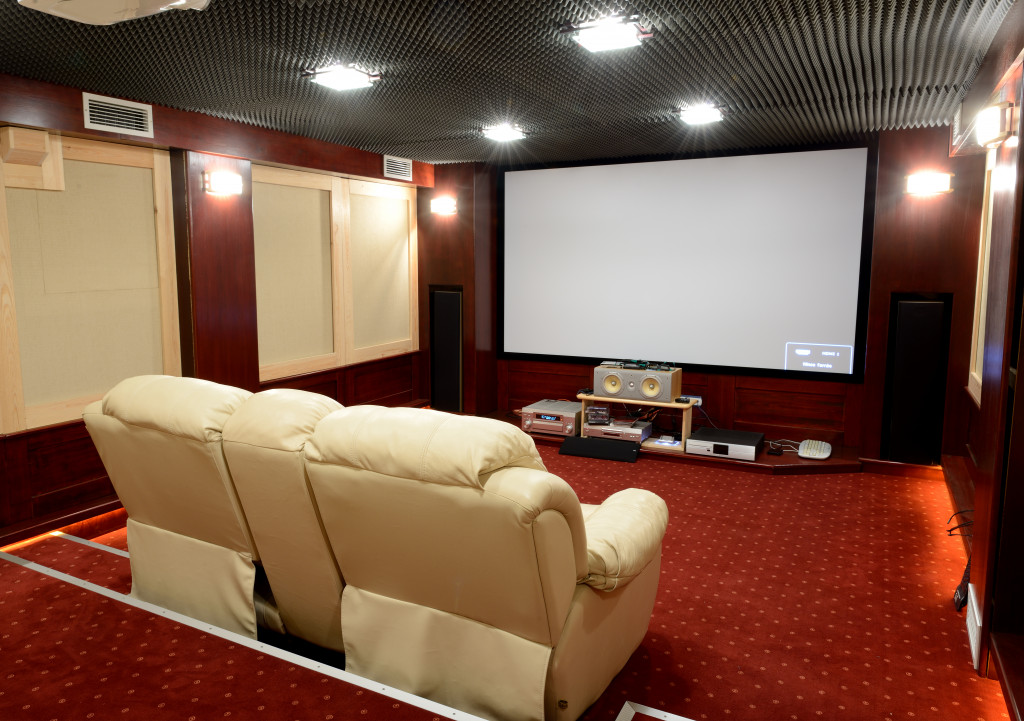 Technology is integral to modern life and can be critical in enhancing home entertainment. It provides many options for fun, relaxation, and even education. Whether you are a music lover, movie buff, or gaming enthusiast, a tech gadget or system is designed to cater to your interests.
Home Theater System
For movie and television enthusiasts, a home theater system is a must. This could involve a high-definition projector, a large smart TV, and a quality sound system. With such a setup, you can enjoy your favorite films or series as if in a real cinema, right from the comfort of your home.
Gaming Console
A gaming console is perfect for both kids and adults. Whether you prefer action-packed adventures, sports games, or interactive dance-offs, gaming consoles like PlayStation, Xbox, or Nintendo Switch can deliver high-quality graphics and immersive experiences. Plus, they're excellent for socializing, as you can play with friends and family at home or online.
Smart Home Devices
Smart home devices like Amazon's Alexa or Google Home can change how you interact with your home. They can control lighting, play music, set reminders, answer queries, and even order groceries. This makes your life easier and adds a touch of modernity and convenience to your home.
Virtual Reality (VR) System
Consider a virtual reality system if you want a completely immersive entertainment experience. VR tech like Oculus Rift or HTC Vive allows you to enter different worlds, play interactive games, or even take virtual tours of foreign cities. It's a unique and exciting addition to any home's entertainment arsenal.
The Fun Outdoor Amenities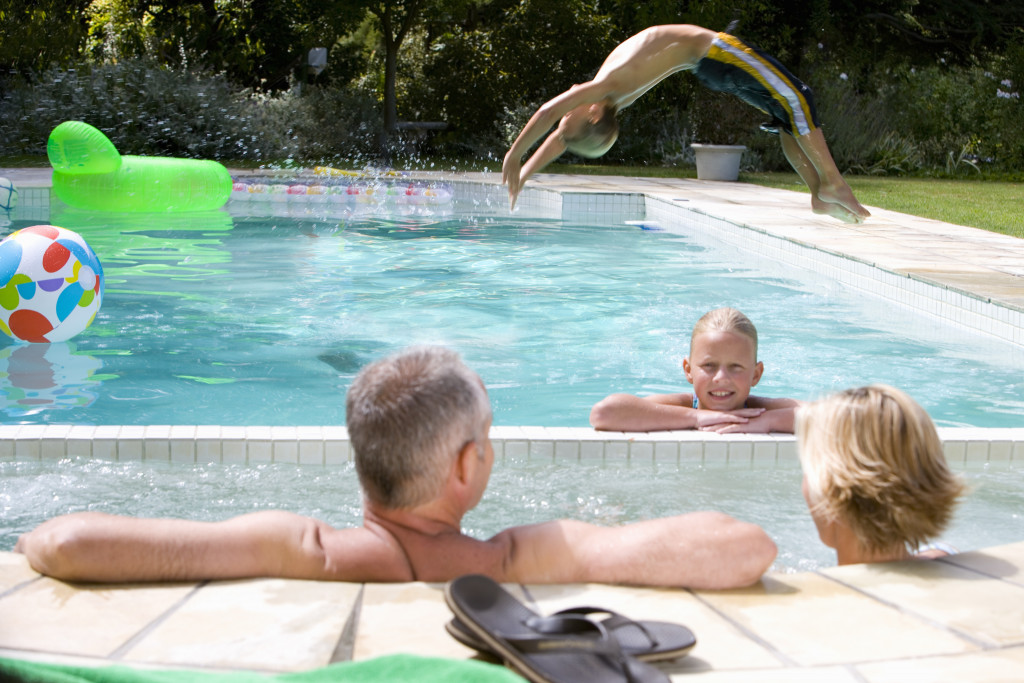 Fun outdoor amenities undoubtedly enhance the joy and excitement of home entertainment. They provide an excellent opportunity for physical activities, socialization, and pure relaxation under the open sky. Plus, they can help create a resort-like feel in your backyard, making every day like a vacation.
Hot Tubs
Hot tubs are a fantastic addition to any home. Whether you want to unwind after a long day, host an intimate outdoor gathering, or simply enjoy a quiet evening under the stars, a 4-person hot tub installation is your answer. It provides soothing hydrotherapy, which relieves stress, relaxes muscles, and promotes better sleep.
Playground
For families with young children, a backyard playground is a real winner. It offers endless hours of fun and can include various equipment like swings, slides, climbing walls, and sandboxes. A playground keeps children entertained and helps them build their motor skills, strengthen their muscles, and promote imaginative play.
Outdoor Kitchen
An outdoor kitchen is fantastic for those who love to cook and entertain. It can be as straightforward or elaborate as you want, with options like grills, pizza ovens, refrigerators, and outdoor bars. With this, you can enjoy cooking in the fresh air while socializing with your guests.
The Relaxation Areas
Relaxation areas are an essential aspect of a well-rounded home. These spaces serve as sanctuaries, helping to reduce stress and enhance well-being. They provide a serene environment where you can unwind, read a book, meditate, or even nap. Below are some relaxation area ideas that can transform your home into a stress-free sanctuary:
Meditation Room
Creating a meditation room can offer a tranquil space to engage in mindfulness practices. This should be a quiet space, free from distractions. You can add elements like soft lighting, comfortable floor cushions, and aspects of nature like small indoor plants to enhance the calming atmosphere.
Home Library
For book lovers, a home library can be the ideal relaxation spot. You can design it with comfortable seating, adequate lighting, and bookshelves. This space can serve as a personal retreat where you can escape into the world of your favorite authors.
Spa Bathroom
Upgrading your bathroom into a spa-like space can provide daily relaxation. Consider installing a deep soaking tub, rain shower, or sauna. Add scented candles and play soothing music for a truly relaxing bath session.
Sunroom
A sunroom, a conservatory, allows you to enjo y natural light and garden views year-round. Furnished with comfortable seating and decorated with indoor plants, it can serve as a peaceful retreat for reading, painting, or just enjoying a cup of tea.
Garden Gazebo
If you have outdoor space, a garden gazebo can offer a charming, shaded area to enjoy the outdoors comfortably. You can furnish it with comfortable outdoor furniture and even add a hammock for the perfect afternoon nap spot.
Having these areas in your home is not just about adding physical features; it's about promoting a lifestyle that values tranquility and mental well-being.
Final Thoughts
Home entertainment is all about bringing joy and relaxation to your home. Investing in exciting amenities can make a huge difference, allowing you to turn your house into a comfortable oasis of fun and tranquility. Consider the above ideas when creating a fantastic home entertainment experience for yourself and your loved ones!