Heating large spaces is often challenging, especially in commercial and industrial settings. Commercial and industrial spaces are often designed to hold as many people and equipment as possible, with towering ceilings, large windows and wide areas with few obstructions. The result is an airy and well-lit space that's almost impossible to heat with conventional methods. Enter the industrial heater.
Heating large spaces
Industrial heaters are often used in large spaces, such as warehouses, showrooms and events halls, and shopping centers. Contractors also rely on industrial heaters to repair water damage in structures. Since heat speeds up the evaporation rate, heaters are used in construction sites as a tool for increasing the drying speed. Some even use heaters for agricultural applications, like heating greenhouses.
Industrial heaters are designed to be more durable and powerful than your conventional residential heater. These machines are usually used in large spaces that lack proper insulation and central heating, and they are built to deal with extreme temperature drops and unpredictable conditions. Some people also use industrial heaters to convert old spaces with poor insulation such as garages into studios, workshops and dens. Using a heater allows people to direct heat to an area where it is needed the most.
How does it work
Heating power is usually measured in watts, but in some instances, British Thermal Units or BTUs are used. The higher the wattage or BTUs, the larger the area of effect of the heater. If you need a heater for a commercial or industrial space, you may want to choose a powerful heater since these spaces often lack a central heat source. Insulation is also often poor in these spaces, which makes them more susceptible to extreme temperature fluctuations.
When heating a small area, then you may want an infrared or radiant heater. Other small spaces may benefit from professional installation a furnace. Fan industrial heaters can also produce up to 1500 watts of heat for small spaces such as home workshops. If you need to heat a large garage, you need a heater that can produce around 5000 watts of power. The largest spaces, such as factories and event spaces, require the use of a gas industrial heater.
Factors like the size and power of the heater are important, but you also need to recognize the conditions of the space that requires heating. There's no one-size-fits-all heater, and you'll need to check a few things before you can select a heater that works for a particular space. Here are a few things you need to think about.
Availability of insulation
You have to check if the room is properly insulated or not. There are a few tell-tale signs that a commercial or industrial space is adequately insulated. Look for hidden insulation in the walls and ceilings, layered or double-pane windows, and a secure door. Heating a non-insulated space requires more power, so you may need to buy a powerful unit if your garage isn't up to spec.
Floor area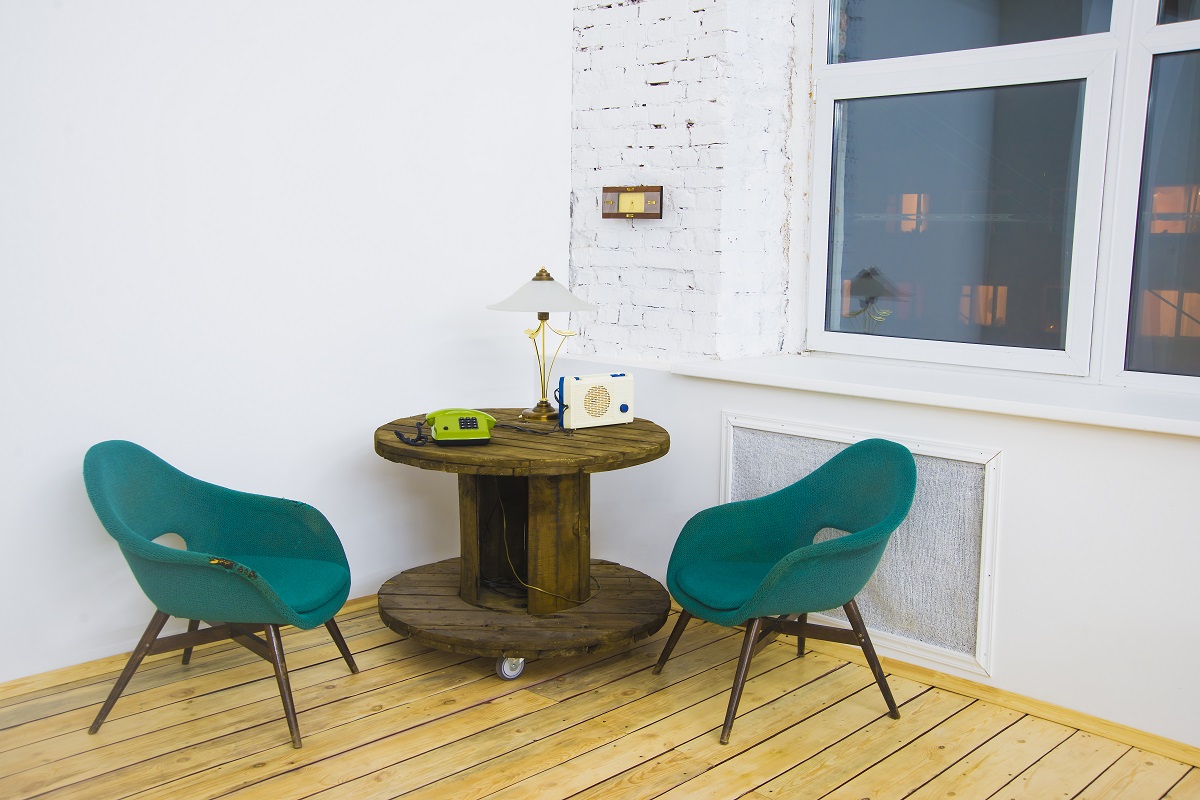 For garages, this is quite easy to determine. How many cars can fit in your garage? A one-car garage is easier and cheaper to heat than a two-car one. Heating an entire garage or workshop also requires a fairly large heater. However, if you're only heating a certain portion of the garage, then you may want to get a radiant heater instead. Radiant heaters allow for targeted heat at a specific area.
Ceiling height
The higher the ceiling, the more cubic area in the room, and the more power required to heat the space. Most garages have a ceiling height of at least eight feet. Larger spaces, on the other hand, can have ceiling heights of 15 feet (4.57 m) and even more. Tall ceilings can also affect the dispersion of heat in an area. You may need to invest in additional heating units for multi-level open spaces and lofts.
Local temperature
The colder the room, the more powerful the heater has to be to warm the space. You also want to ensure that the heater can reach your desired indoor temperature. The same heater, exposed to different conditions, will perform differently. It's easier to keep a room at a certain temperature if the outside conditions don't fluctuate. As a general rule, get a stronger heater the close you are to the poles.
The bottom line
Heating large spaces is more complicated than you think. Decisions have to be made on a room by room basis, since there's no one-size-fits-all approach to heating. You have to take a close look at the layout of the room, so you can choose a heater that will better heat the area.