Everybody knows that the first dates can get so stressful. And if you let your stress take over, you know that the date is going to be a disaster. You have a lot of preparations to make — from the clothes that you will wear to the punchlines you wish to drop.
However, you need to remember that dates are also about dining. The food that you will eat may even have an effect on the quality of your date. For one, if you order a sardines-based pasta, you may be conscious of how your breath will smell eventually. Nevertheless, there are some food choices that will make a good pick on your first date.
Here are some of them:
Feeling classy? Go for steaks!
Maybe your trusted personal matchmaker has not told you a lot of things about your date. Nonetheless, you want to make an impression. If you want to stay safe yet you want to be perceived as someone classy, steaks are your way to go! Steaks are generally well-loved, and your date may love them, too. However, do your best to find out if your date has religious restrictions or is a vegan. You don't want to commit some faux pas.
Choose for finger foods
If you think that full course meals are stressing you out (chances are, your date will feel the same), finger foods and a couple of hors d'oeuvres may serve as a middle ground. That way, you can promote the spirit of sharing and intimacy. Let your date pick the ones they love, and show your willingness to try them all. Avoid being messy by using a knife and fork if situations warrant it. Regardless, if you want to give a classy air, get yourselves a charcuterie and a bottle of fine wine. You may also avoid some spicy options, as they may make you sweat a lot, a scene that may turn your date off.
Clean and elegant? Sushi it is!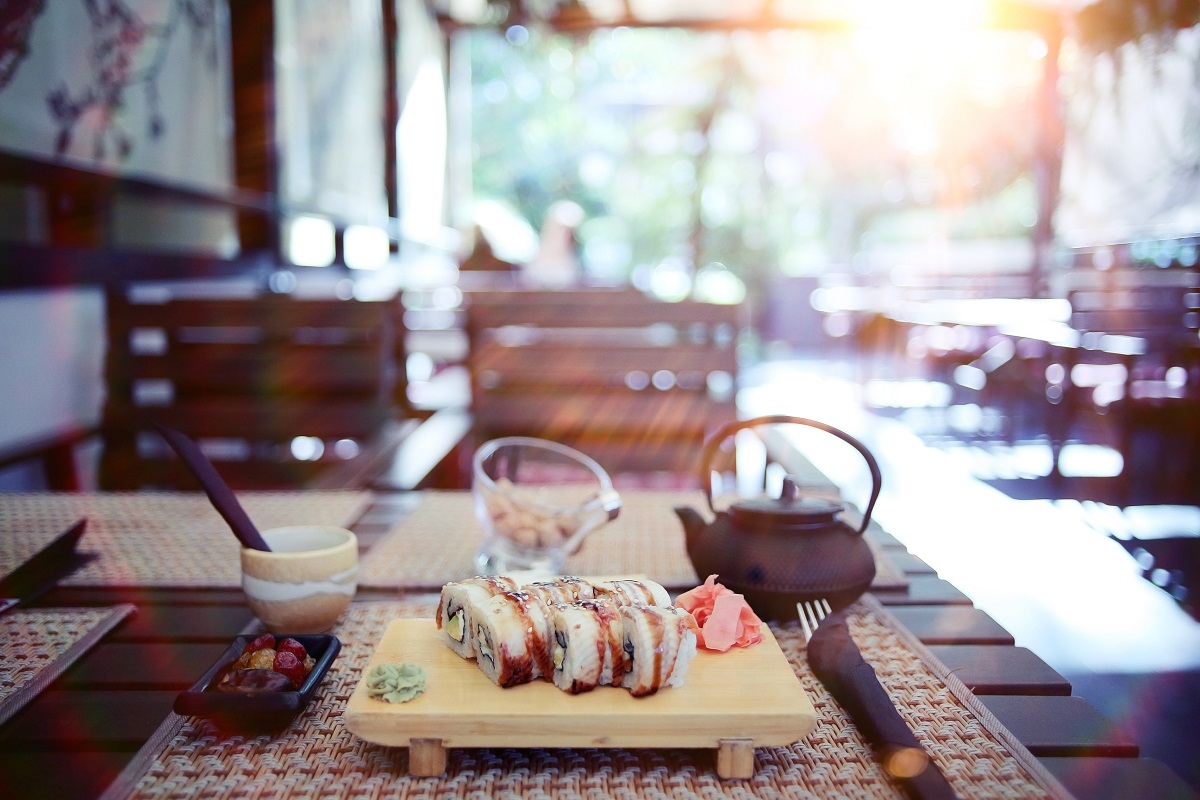 Elegant does not have to be found in Western-inspired and classy restaurants. You can find beauty in an artisanal Japanese restaurant serving beautiful sushi. Sushi looks simple, yet it exudes beauty, and if your date is a fan of Japanese food, this is undeniably a great choice. However, do not surprise your date by taking them here unknowingly. Sushi is not for everyone, so it would be wise to have a discussion before agreeing to the venue.
Keep it casual with sandwiches
Who says that dates have to be always oh-so-formal? If you have gauged that your date is a pretty laid-back person, ask them if it's okay to take them to a casual burger restaurant or a Mexican place serving tapas and quesadilla. Of course, you still have the option to take them to a fancier place that serves gourmet sandwiches.
The food that people will enjoy on their first dates may tell a lot about their tastes. So, you may want to be extra careful with your choices, especially if you are trying to make an impression. Choose wisely.