When it comes to home renovation, it's usually all about the interior of the house. You can find many articles and guides about picking and applying the right color to a room. There are even apps that can help you rearrange your furniture. But the exterior of the house is essential as well. You can make an excellent first impression on guests and neighbors with a nice exterior. It's especially crucial if you run a home-based business and meet with your clients at your house. If you're planning to sell your home, the curb appeal is one of the biggest factors among home buyers.
Here's how you can spruce up the outside of your house:
Start at the Top
Roofs may not be the first thing people think about when improving their house. But it can make as big an impression as the yard. Damaged shingles and aged roofs are eyesores and can turn away potential buyers. That is why it's essential to install new roofing sheets.
Besides the aesthetics, they'll also keep your house safe from leaks and other damage caused by the weather. That is why it's crucial to consider the look and the material. Slate and felt roof shingles are heavy. They're not only harder to install, but they're also not suitable for all houses. Look for a roof supplier that provides a lengthy warranty so you can save money in the long run. If you're planning to use solar panels in the future, make sure to coordinate with the roofer and supplier. In some cases, panels and other products can void the roof's warranty.
Don't Forget the Door
It's easy to disregard the door if you have a well-kept lawn and a lovely front porch. But it's just as crucial to the entire look of the home's exterior. Before anyone can enter the house, they have to go through the door first. So if it's been years since your door has been replaced or fixed up, it might be time to change things up.
One of the best things you can do is to paint your house a new color. That is especially important if you're going to put your home up for sale. Figures show that properties with dark front doors have sold for $6,000 higher than expected. Another alternative is to replace the door with something more elaborate. You can try iron doors, which are striking but expensive. Glass doors can give any house a more modern look. It all comes down to the best fit. If your home has an antique design, it's best to choose something period-appropriate.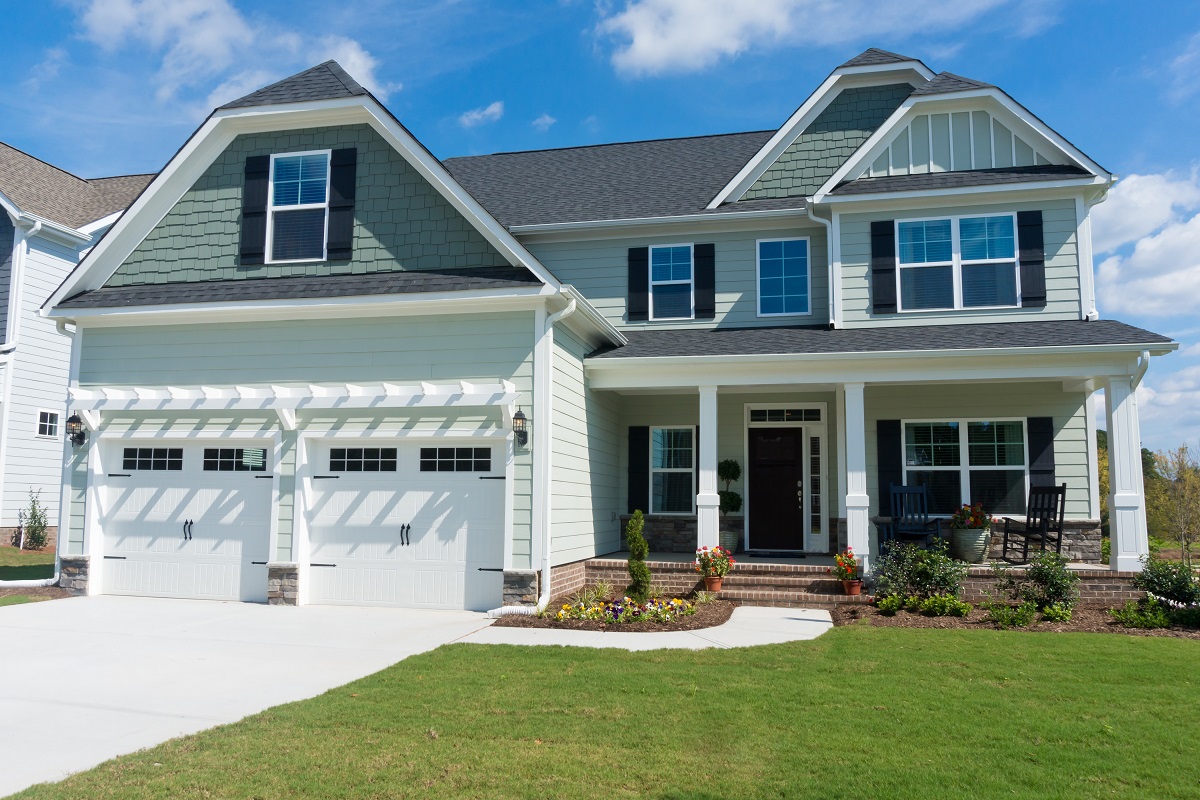 Pay Attention to the Windows
Windows work both ways. They don't just let natural light in. They also provide a glimpse of the outside. Windows that have been overlooked can look old, dirty, and outdated. If it feels drafty and the frame is decaying, it's best to replace them. The best thing about it is it won't just improve the look of the exterior but even reduce your energy bills.
When you're choosing the type of window, make sure to consider the maintenance needed. Wooden frames require regular maintenance. Otherwise, they would rot, and mold would form pretty quickly. You should also make sure that they have labels from the National Fenestration Rating Council and Energy Star. Windows with these certifications have been proven to be energy efficient based on heat radiation and the amount of sunlight allowed.
You should also choose the right curtains or blinds. Whether you're looking from the outside or the inside, they make an impact on the entire look. Use layers to control the light better and for a better finish. Make sure to measure your windows first so that your curtains don't look too short or big once you've installed them.
Light Up Your Lawn
House improvements shouldn't only be limited to decor seen during the day. Chances are you spend more time at home during the night than the day. The key to getting a good look after dark is by using outdoor lighting.
For you to save money, the best solution is to choose outdoor solar lights. You don't have to hire a professional to install them. Since they collect energy during the day, they won't add to your electricity bills. If you have a walkway, you can place the lights by the steps to help people see them clearly.
As you improve your home, don't forget the exterior. It's not just to impress guests and neighbors. They can also affect your bills and maintenance expenses.