While having a wood-burning fireplace can undoubtedly make any house feel more comfortable during the colder months, everyone's safety should always be a top priority. That's why it's crucial to know how to take good care of your fireplace to ensure its proper functioning.
Regular cleaning and other maintenance procedures can help you maintain your fireplace. But are there any additional steps that you can do to preserve it without damaging the unit?
Check the fireplace
Before the colder months draw nears, Family Handyman says that it's essential to ensure that your fireplace is secure and efficient. A few experts recommend sweeping the chimneys once a year to remove any soot and dirt. You also need to make sure that you're familiar with operating your fireplace before attempting to use it.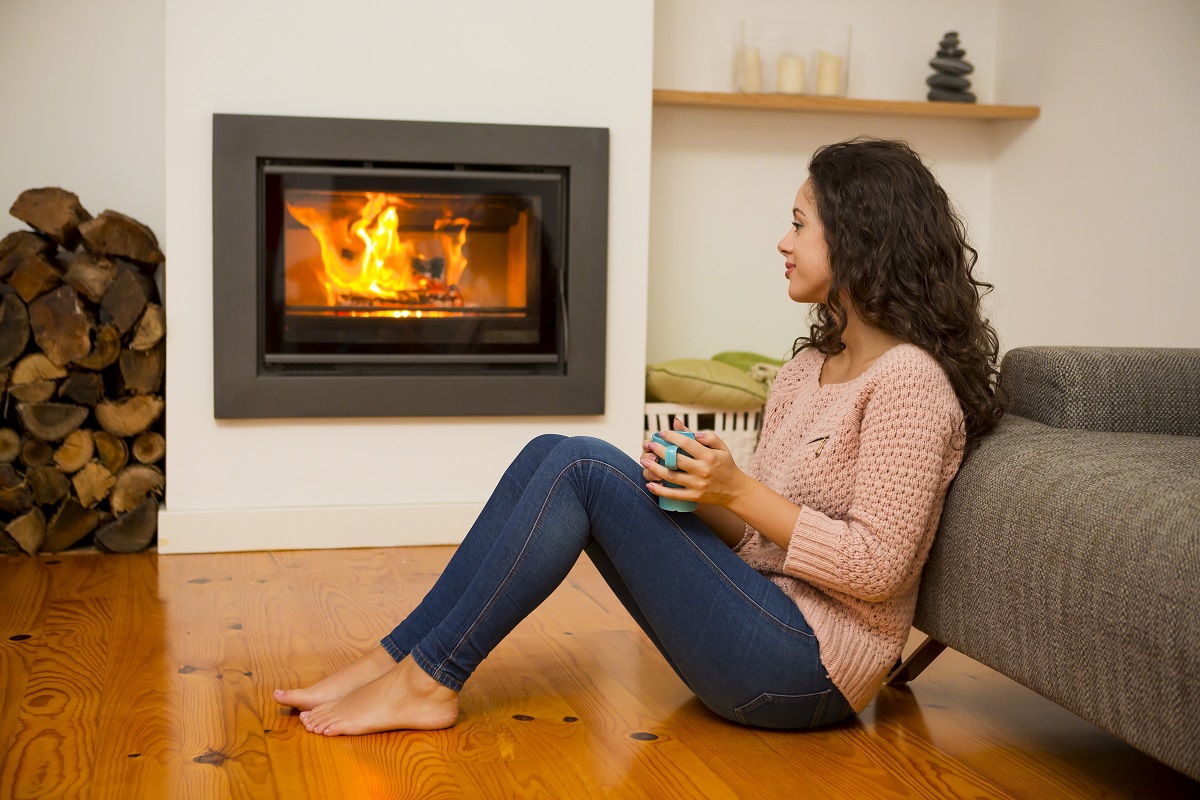 Never leave it unattended
You need to ensure that an adult is always there to watch over the fire. HGTV advises never to leave it unattended, especially when children are around. Meanwhile, adults should never allow kids to play with the fire tools, especially when they're near any wood-burning fireplace inserts.
Keep the glass doors open
Before you start making a fire, you need to ensure that the glass doors are open. Make sure to pull the screen curtains aside and place the logs inside. Next, open the damper to let the natural air inside but make sure to keep the screen closed to prevent any sparks from getting onto any flammable material like paper or your carpet. You need to ensure that the smoke goes up the chimney, too. You can do so by lighting a match and see if the smoke goes upward.
Clean the ashes
Ashes can be a problem, especially if you don't manage it regularly. So, it would be best if you cleaned out the firebox of all the ashes before you begin stacking wood. You can use a vacuum to get rid of it or sweep it and then dispose of it outside. However, don't take out everything just yet. Coal can keep its temperature for up to three days. So, keeping some of it can still make your house feel warm even without stacking more wood.
Use a chimney cap
Using a chimney cap is the best way to go so that you can protect your fireplace from getting any water damage. Even more, it prevents small animals from creating a nest inside it, too. Adding a chimney cap can also keep debris forming inside the chimney, preventing carbon monoxide from flowing directly into the house's interior. To do that, you can use a wire-mesh lid to shield the topmost part of the chimney.
Your fireplace is an effective way to warm your house. But it can be a hazard if you neglect to maintain it properly and leave it unattended when there are children around. That's why you need to check it at least twice a year if you can. Doing so ensures that all its parts are in good condition.