Any travel can be burdensome if you don't have a good itinerary or decent options for activities, cool spots to check out, and different points of interest to check out. If you're heading over to the Beehive State, the most populous municipality in Utah, make sure you know about these enjoyable haunts so you can make the most of your trip. Of course, you'll have to revisit this list after the pandemic has passed since most of these amenities and places will likely be at limited capacity during this time.
Go restaurant hopping
If you've never had a great lunch in Salt Lake City, go for it. Underneath the breeze and the rays of this sunny county, you can check out a cool craft sandwich shop with decked out wall murals and repurposed furniture like ceilings turned into tables and old tire frames turned into chandeliers. Keep on walking down the bustling streets and get a taste of some dishes the city is known for from different cultures, taking a trip through different flavors and nations with tacos, sushi, biryani, and shawarma.
Dive into dessert favorites like the Dodo pie, frozen custard, and some rich chocolate cake. It's absolutely fun and completely filling, and the offers around the area can cater to both the folks who like what they like and the more adventurous eaters who are down to explore varied cuisines.
Check out the surprisingly active nightlife scene
It may not be the first thing that comes to mind, but the nightlife is actually quite bustling in Salt Lake City. You may actually find that a lot of tour guides and packaged itineraries include bar hopping and dance activities on the itinerary. You can also check this out for yourself, as the scene can be very interesting and there's something for everybody.
A lot of the bars and nighttime locations actually cater to the art crowd, so you'll be able to dive into some really engaging music that spans a ton of genres and you can check out some cool spots that feature different art pieces. If you're looking to find the perfect drink, each bar has its own specialty while still serving up the usual. While there is on shortage in nifty bars and breweries, there are also great spaces like SKY and Infinity Event Center for those seeking out a place to dance it out.
Visit the Big Cottonwood Canyon
Salt Lake City is mostly known for its beautiful nature and sprawling sights to see, so why not go for a scenic drive across the Big Cottonwood Canyon? It's got ski resorts, rock climbing routes, trails for hikers and mountain bikers, and public areas for picnicking. There are also some beautiful lakes and falls to gaze upon here, and those alone are worth the trip. If you're going to visit this canyon, which is open throughout the year, it's basically a 15-mile route for a scenic drive.
If you like active adventures or you just want to sing out, "the hills are alive" like Maria Von Trapp, this is one of the beautiful places you can do so.
Have some fun at Liberty Park
One of the staples of the city is Liberty Park, with tons of amenities you can enjoy with friends and family with the safety of government regulation. It's a pretty big space, with tons of courts for basketball, volleyball, tennis, horseshoe, and bocce ball, plus a couple of playgrounds and a swimming pool. Of course, what park wouldn't be complete with barbecue grills and some pavilions.
Aside from those, the key sites you really want to visit within the park are the Tracy Aviary, the Chase Home Museum, and the Liberty Park Natural Springs.
Go to the Great Salt Lake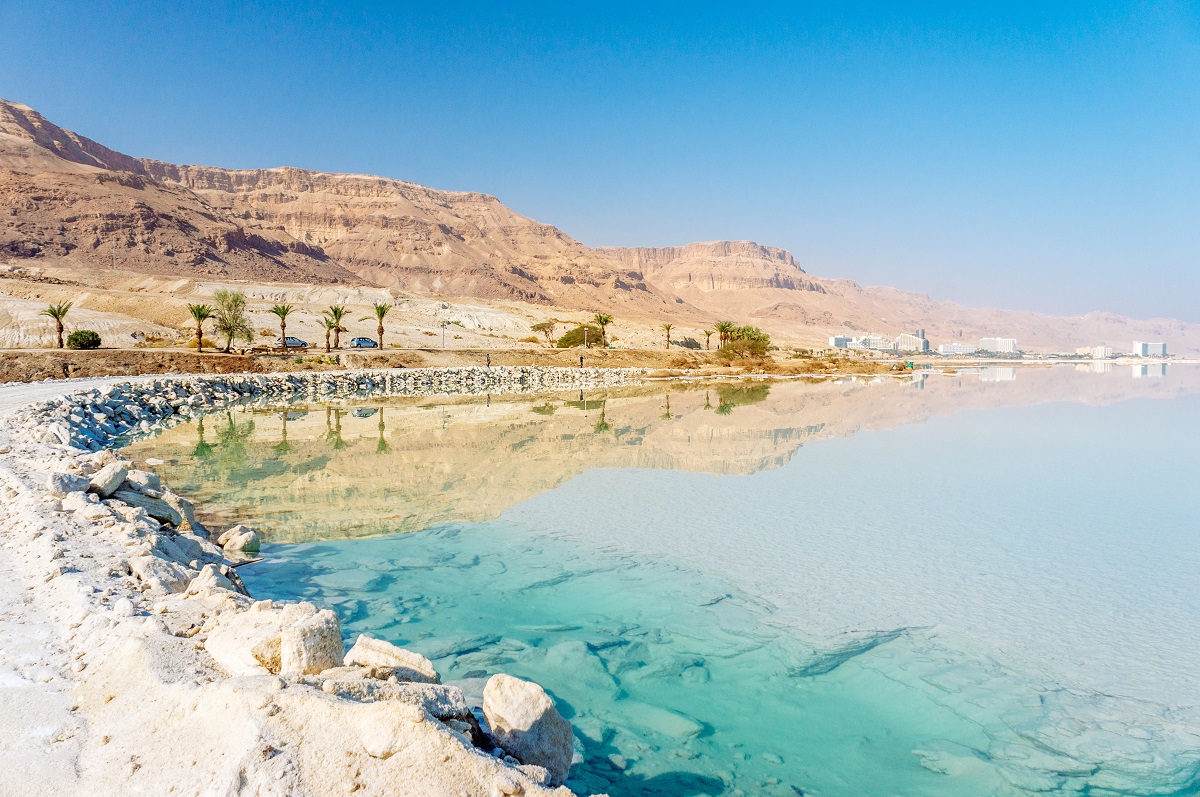 This seems like an obvious one but, of course, if you're going to Salt Lake City, you're going to have to visit a place called the "Great Salt Lake". Bask in the gorgeous waters, sparkling white sands, and beautiful rock formations of one of the city's most popular spots. It doesn't cost much to get a tour of the space, and you can even explore it as you please.
You can actually swim in the waters here quite safely, and the water has such a buoyancy that it doesn't take effort to float on by. It should also be noted that the water here is a lot saltier, but that's a major part of what makes it so interesting among other bodies of water (and why it got its name in the first place). Aside from being one of the easiest bodies of water to stay afloat in, it also never freezes over even at 20 degrees Fahrenheit.
These are just some fun things you can do to make your trip more memorable in this valley.