The lockdown is still in effect in many parts of Australia, including Melbourne and Sydney, so you are likely still in self-isolation at home. It may not be lifted entirely soon, either. So, if you haven't thought of home renovation yet, it might be time to do it.
Don't think that it will be a costly endeavour; there are many ways to save money while improving the look of your home.
1. Always plan ahead
Planning improves the effectiveness of any project. Knowing what you want and how to do it helps you get a clear picture of the finished product.
Start planning by researching what's involved in your chosen renovation project. Do you want to add plywood panels in your bedroom? How much wood do you need to do the job? Search similar DIY projects to get an idea of the materials and equipment you need.
2. Create and stick to a budget
Create a budget based on how much of your income or savings you can allocate for the entire project. List down all the materials and equipment you need to buy, and write down the prices of each. Call contractors to get estimates and quotes. If you see that you've gone over your budget, browse through the list and see which items you can buy at a lower cost or eliminate from the list.
When creating a budget, consider both short-term and long-term costs. You might have improved your kitchen, but you might end up spending more on maintenance after the project.
3. Consider reusing materials
Your kitchen table might not need an extensive overhaul. Look for alternative home parts or furnishings you can redesign if your initial plan ends up being expensive. ; For instance, you can save money by replacing your kitchen cabinet doors but leaving the body in place.
Recycled or unused materials are also an excellent way to improve the look of your home without spending much on materials. They also give your home a quirky touch. Get creative and repurpose old ladders into bookshelves, bicycles into sink stands and wine corks into planters.
4. Focus on one project at a time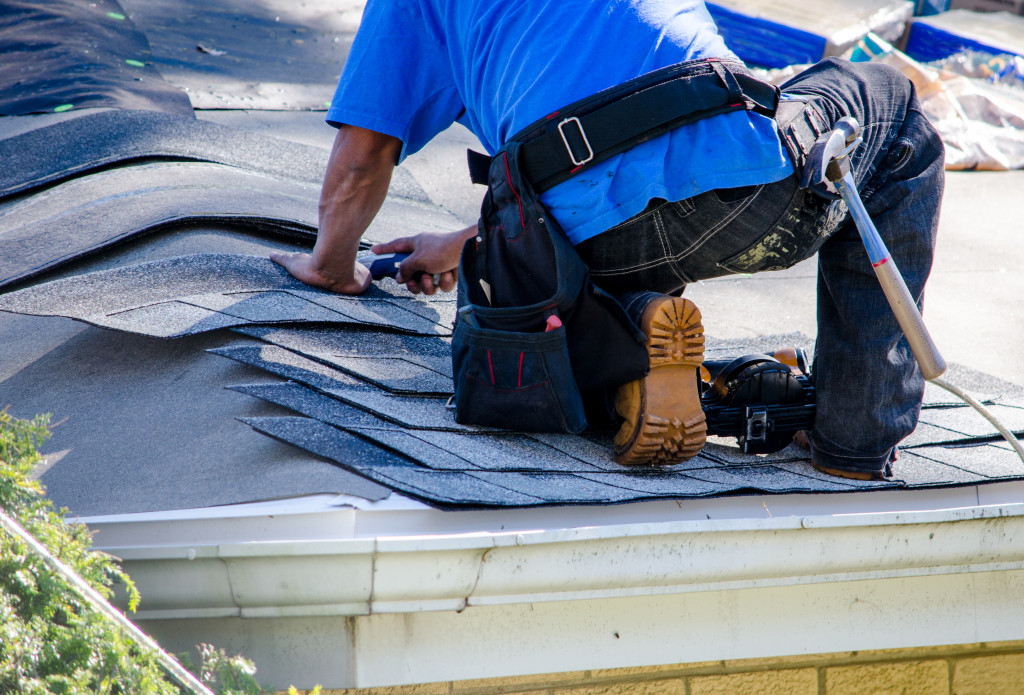 It can be tempting to tackle all parts of your home at once, but it can overwhelm you, causing you to make bad design decisions. Renovating the entire house is also not recommended, from a budget perspective, because you'll run into so many unexpected expenses.
Start with one or two rooms, then finish them before tackling another area of the house. Prioritise the room that takes the most work and consider every detail to get the result you want.
To help you decide, start renovation projects that add the most value to your home. These include:
Kitchen
Bathroom
Flooring
Paint
Curb appeal
Outdoor area (backyard and garden)
Tech features
Although you're in a stressful time, being in self-isolation allows you to improve your home. A renovation project doesn't need to be an expensive project. Make sure to plan your renovation well so that you can get the results you want without going overbudget.