Since the lockdowns have been implemented, a lot of folks have taken up new or returned to old hobbies to help pass the time and keep their sanity intact.
A huge majority of those have turned to cooking. This is evident when you go through your social media feed . You've probably seen a lot of food-related posts in the past couple of months. While some people miss getting that savory Korean fried chickenat fancy restaurants in Singapore, others have started making their own versions of their favorite dishes.
Here are some dishes and treats you can easily prepare during this lockdown:
10 Delicious Domestically-Made Lockdown Dishes
1. Chicken Casserole
No list of easy-to-prepare dishes is complete without a chicken casserole . Who doesn't want a healthy and delicious chicken treat that makes you feel warm inside?
2. Baked Chicken with Spinach and Potatoes
While this dish is ideal for winter, it doesn't say in any rule book that you can't prep and eat it out of season. Enjoy this high-fiber healthy treat any time of the year, including this lockdown season.
3. Veggie Quesadilla
This inexpensive, high-calcium, high fiber, gluten-free dish only takes 15 minutes to make, Nothing beats a healthy and tasty lunch or dinner treat that can be prepped in that amount of time.
4. Salmon Quiche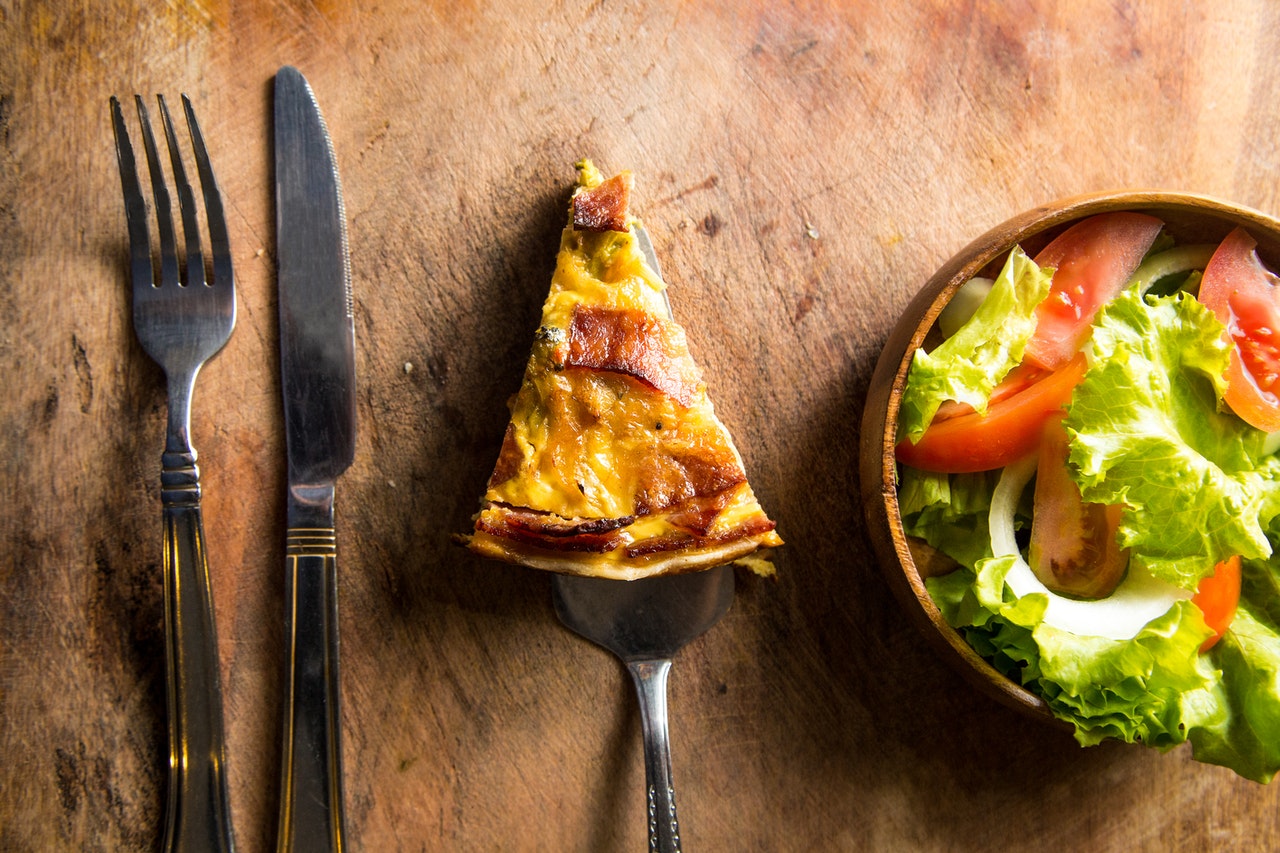 Salmon is always a good option when it comes to fish. If you want a healthy and flavorful seafood dish, then a salmon quiche is the way to go. You even have the option of making your own crust or buying one from the store to make things a bit easier.
5. Chickpea and Tomato Curry
If you want to put those canned chickpeas to good use, this dish is perfect for you. Take them out and whip up a bowl of chickpea and tomato curry. It's easy to make and very satisfying to take with only 30 minutes of prep time, max.
6. Meatballs in Tomato Sauce
There's nothing like some comfort food to lift your spirit. Meatballs in tomato sauce remind us of our childhood visits to our grandparents' house. The nostalgia this dish brings greatly adds to its appeal.
7. Vegan Shepherd's Pie
We've always found shepherd's pie to be a satisfyingly tasty treat. If you take the mince for quinoa and a hefty portion of veggies, you come up with a deliciously healthy versionof a classic favorite.
8. Whole Roasted Chicken with Cauliflower
A whole roasted chicken in itself is already a mouthwatering treat. It's easier to prepare than it looks and can be served in different ways like over a bed of fried cauliflowers or topped with cauliflower puree .
9. Asian Beef Ramen
For the beef lover in you, this Asian noodles dish packs tons of flavor that's very quick and easy to prepare.
10. Simple Pumpkin Soup
This can be prepared as an appetiser for a heavy meal or by itself as light lunch or dinner. Either way, a warm and creamy serving of pumpkin soup is sure to make your day a lot brighter.
We hope you enjoy these dishes whether all by yourself or shared with your family. Happy eating!