There's nothing wrong about a small house. What's wrong is if you don't maximize the space you have. Many people now prefer tiny house living because it is less costly and the upkeep is easier. But this doesn't mean that you should also let go of the conveniences of larger homes, especially when it comes to storage space. Accumulating stuff is a major problem for many homeowners right now. But aside from having to stop this annoying habit of hoarding, we should also learn how to maximize the space that we have in our homes.
Ever wonder how real estate agents in Townsville make their display homes look bigger than they are? They maximize the space so well that potential homebuyers would think they're in a 500-square-feet home rather than a house that's just five times larger than a doghouse. But that's the amazing thing about ingenuity and creativity. They can literally transform a small house and make it look bigger and well-designed.
Let the Natural Light In
Light is the essential element to make a house feel and look larger. Put as many tall windows as you can in a house and let the natural light in. Aside from the lower utility bills and increased comfort, natural light or artificial lights such as skylights make a room feel larger and brighter. Of course, you can use curtains and drapes for privacy. But the important thing is having access to floor-to-ceiling windows.
Use Light Colors for Your Walls
The wrong paint job can make a room feel stuffy and smaller than it already is. Make sure to use hues of white, yellow, beige, and tan. If you are going to use wallpaper, opt for light-colored ones, too. You can use wallpaper on the ceiling. Anything that draws the eyes upward is good for creating an illusion of more space.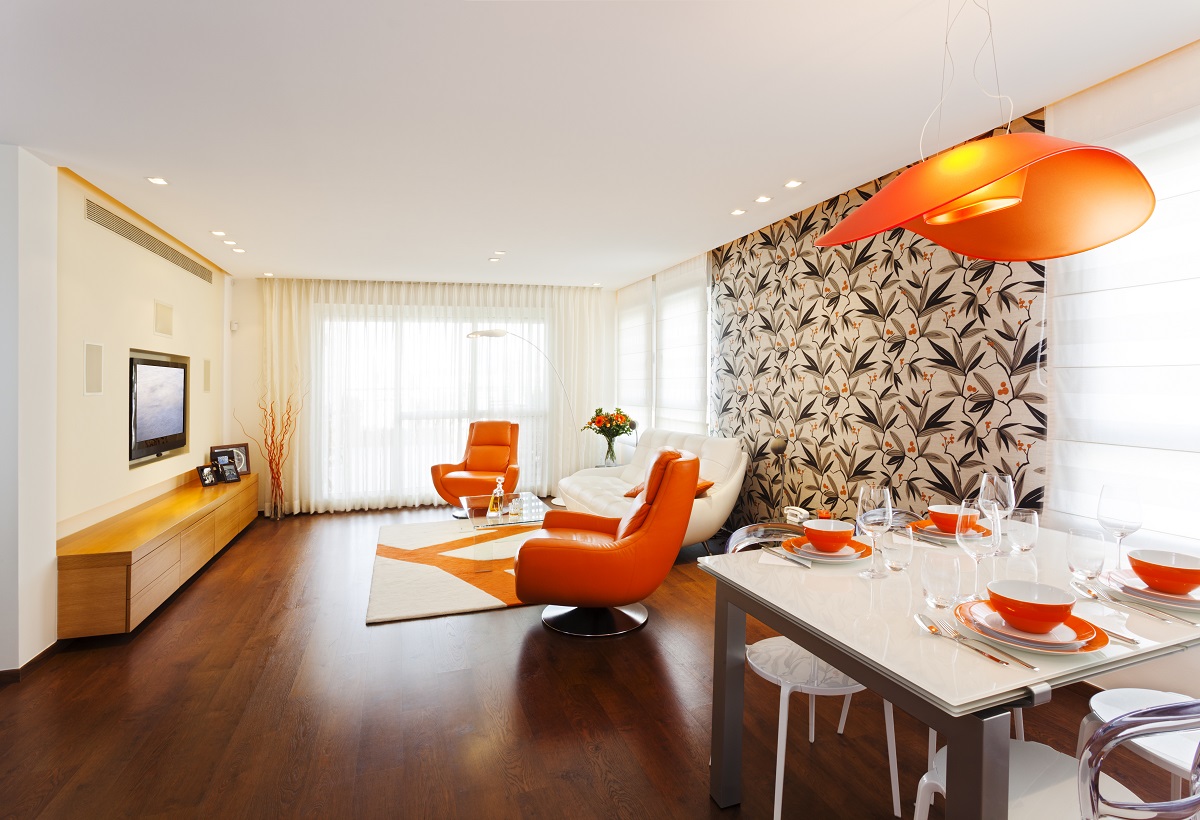 Move Furniture Away from Your Walls
It's a bit counterintuitive, right? Why would you move furniture away from your walls when you don't have that much space to begin with? It turns out that pushing furniture against the wall makes a room feel cramped. Just put a few inches of space between your furniture and the wall. That should "open up" the room.
Invest in the Right Furniture
You can't talk about space and not mention storage. It's the single most important element of every house—big or small. All houses need a lot of storage space for clothes, shoes, and mundane things that are of no real value. You need to invest in furniture that combines functionality and storage. Look into built-in cabinets under the stairs or coffee tables with openings for storage. Decorative trunks can be used as side tables. You have to be really creative to find space even in the most cramped area of your house.
Having a small house is not a simple matter. Even before you enjoy the perks of maintaining a small space, you need to make the limited space work for you and your family. Even if you throw away half of what you own now, you'd still need space to store stuff or just to move around. Let the creativity ebb freely so that you can find smart solutions to your storage needs.