A wellness center offers many benefits, including lower stress levels, increased productivity, and improved mental health. And starting a wellness center can be a lucrative and fulfilling business venture. However, there are several things you need to take into account before starting. Here are some tips to help you get started.
Establish your goals and objectives.
Setting goals and objectives is essential for any wellness center. Without a clear plan of what you want to achieve, it can be difficult to measure your progress and know if you are meeting your goals. Establishing specific goals also helps you focus your efforts and stay on track. Some general goals of a wellness center include increasing member satisfaction, improving health outcomes, and reducing healthcare costs.
Define your target market.
When starting a wellness center, it's important to define your target market. This means figuring out who your ideal client is and what needs they have. Once you know this, you can create a marketing strategy that speaks to them specifically. If you try to appeal to everyone, you'll reach no one.
One way to define your target market is to create a buyer persona. This is a fictional character that represents your ideal client. Include their age, gender, occupation, interests, and pain points. This will help you better understand who you're marketing to and what they're looking for.
Once you have a clear idea of who your target market is, you can start thinking about what services you'll offer. It's important to provide services that meet the needs of your target market. For example, targeting working professionals, you might offer services like corporate massages and on-site yoga classes.
Choose the right location.
When setting up a wellness center, it is important to choose the right location. The location should be accessible and convenient for your target audience. It should also be in a safe and quiet area.
Another important consideration is the size of the space. Make sure you have enough room to accommodate your planned services and activities. If you plan to offer yoga classes, you will need ample open space. If you plan to offer massages, you will need a quiet area with private rooms.
Set up procedures and protocols.
When setting up a wellness center, it is important to establish procedures and protocols. This will ensure that the center is run effectively and that all clients receive the same high-quality care. Procedures should include how to book appointments, what forms of payment are accepted, and what services are offered.
Protocols should outline how staff should interact with clients, what to do in an emergency, and how to handle client confidentiality. You should also have protocols when bringing supplies into the different areas of the center. You should also consider getting a medical equipment cart to facilitate this movement of supplies.
By having these procedures and protocols in place, you will be able to provide a consistent, safe, and welcoming environment for all who use your center.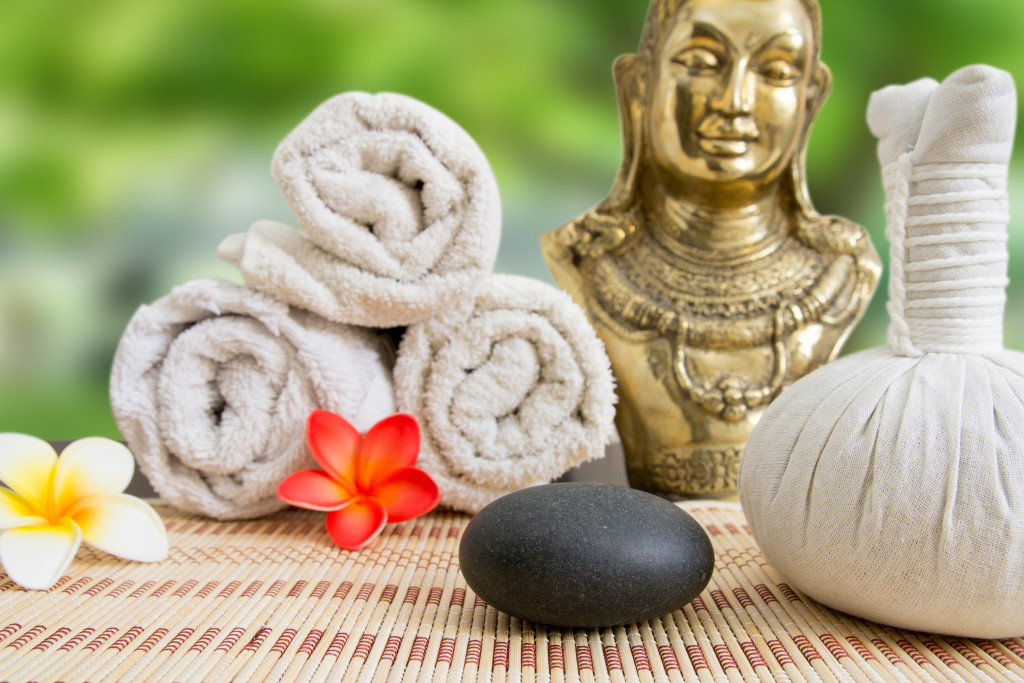 Find the right team of professionals.
When starting a wellness center, it is important to find the right team of professionals to help you get started. This includes a doctor or health care provider, a personal trainer, and a nutritionist. These professionals will help you create a plan for your center and provide the necessary guidance and support to help your clients reach their health goals.
It is essential to do your research to find the right team of professionals. Talk to friends and family who have used wellness centers in the past, and read online reviews. Once you have a list of potential providers, meet with them in person to get a feel for their personalities and philosophies.
Create a strong branding strategy.
Creating a solid branding strategy is important for any business, but it's especially important for wellness centers. A well-branded center will be able to attract new customers and keep existing customers coming back. There are many different ways to create a strong branding strategy. Still, some of the most important elements include a clear mission statement, a strong logo and visual identity, and consistent messaging across all channels.
Develop a marketing plan.
Starting a wellness center is a great way to improve the health and well-being of your community. Still, it's essential to have a marketing plan to ensure success. Without a plan, you may not reach as many people as you'd like, or you may not be able to compete with other centers in your area. A good marketing plan should include a mix of online and offline marketing and a focus on building relationships with local healthcare providers.
When starting a wellness center, there are many things to consider. By following the tips we've outlined in this article, you can be sure to create a thriving business. The most important thing is to find the right team of professionals to help you get started and develop a strong branding strategy. With a well-executed marketing plan, you'll be sure to reach your target market and improve the health of your community.