When packing for a vacation, many people can be overwhelmed. What should you bring with you? How do you fit everything in your suitcase? And what if you forget something important?
The best way to ensure you have everything you need is to plan. You might not bring everything on your list, but having a general idea of what you want will help make packing much more straightforward. Here are some ideas to help you on your next vacation.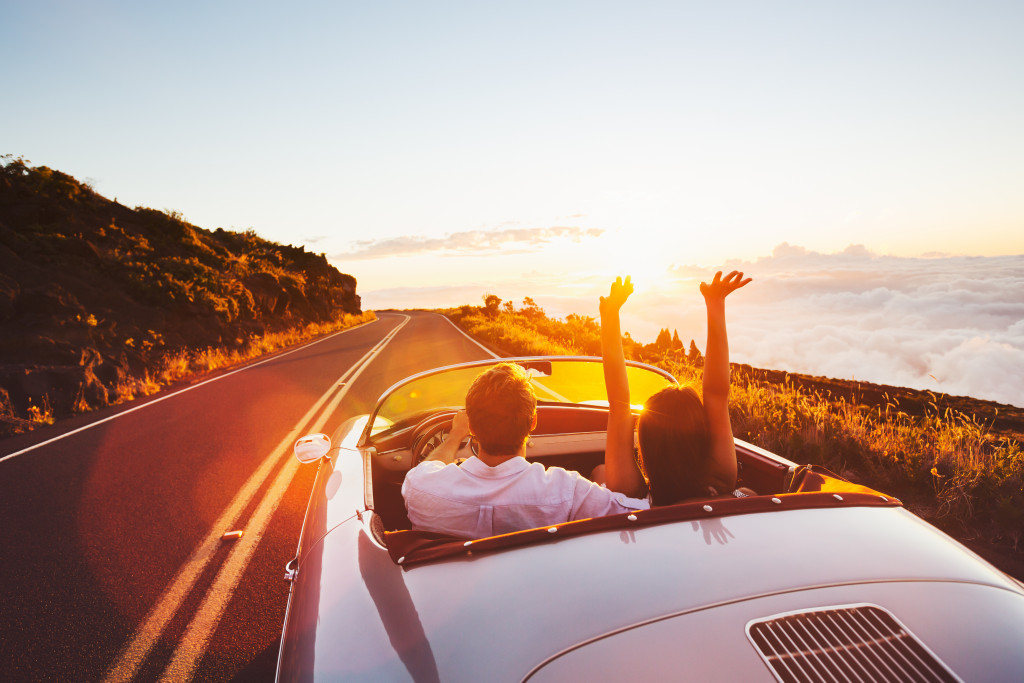 Prioritize your Essentials
Decide what items are essential for your trip and pack them first. After completing this task, you can start thinking about the extras — the items that will make your journey more comfortable or enjoyable but aren't necessary.
Your list of essentials should include a clean set of undergarments, a first aid kit, and travel documents. If you're going hiking, make sure to bring the proper gear. If you plan sightseeing, take a camera and binoculars or a map and guidebook.
Do Your Research
Learning about your destination will help make packing easier too. Look online for information about the places you'll go before you leave, and make a list of items to pack. If you're planning on visiting other countries, find out what the dress code is so you can dress accordingly.
The more you know about your destination ahead, the easier it will be to pack the travel gear that you need.
Prepare Packing Cubes and Pouches
One way to overcome the challenge of packing a suitcase full of things without making it feel cluttered is to use packing cubes and pouches — small, zippered mesh bags you can separate your clothes into. These are especially helpful for socks or underwear that easily get lost in a soft suitcase.
Packing cubes come in different sizes, so make sure to purchase some that fit your suitcase. If you have a hard-sided bag, use packing pouches instead.
Select the Right Luggage
When searching for the right luggage, think about what kind of trip you're going on and how often you travel. If most of your vacations are a week or less, a carry-on might work best for you. However, if your holidays are longer, it's probably a good idea to invest in a more durable suitcase.
Pack bags that are easy to carry or pull along on wheels, and make sure they have enough room for everything you need — but not more! Don't overpack by forcing things into your suitcase. It will only result in an uncomfortable trip and wrinkle your clothes.
Pack Efficiently
Whenever you pack, keep this tip in mind: the bulkier the item, the closer to the center of your suitcase it should be. Packing bulky items towards the middle helps even out weight distribution. This way, if your suitcase tips to one side, there's nothing inside that can break or spill. It also makes it easier for you to take things out and put them away.
Limit your Clothes
Many first-time travelers tend to bring various changes of outfits during their trip. That means filling their suitcases with clothes. However, a savvy traveler knows it's important to save enough space for memorabilia as they return home.
While traveling, a trip to the dry cleaners is one of the most convenient options. It does involve prep work, however. You'll want to make sure you send out apparels that do not require heavy machine wash.
Add Some for Entertainment
It's a good idea to carry some form of entertainment with you, whether that means a book or gaming device, watercolors, and paints for your child, or a deck of cards for the whole family. If you're traveling alone, choose something that will help pass the time during long flights.
Use a Personal Carry-On Bag
Not everyone likes the burden of carrying around a heavy bag. When traveling, it might be nice to have your carry-on with you if you need something that didn't fit into your suitcase.
This carry-on bag can also serve as your security bag. You can place your identification cards and stash some cash for emergency needs.
Know What You Can't Pack
You most likely have a list of things you can carry on with you. Still, don't forget to double-check the size and weight restrictions for the airline that will be taking you where you want to go.
Before finalizing your travel gears from head to toe, remember this: most places have different rules for allowable travel items. It's best to speak to an agent if you're unsure what those are.
When packing for your next vacation, choosing the right travel gear is essential. By doing your research and packing efficiently, you'll be able to enjoy your trip without any hassle.