Traveling with children can be both challenging and memorable. It can be difficult because it can be challenging to keep them entertained and fed. But it can also be memorable because it's a fun experience that they will never forget.
Some parents think that traveling with their kids isn't worth all the stress. They would rather travel alone or with other adults. However, traveling is a great way to bond with your children and teach them about the world.
Besides, there are many ways to keep your health and sanity intact while traveling with children. Here are some tips that might help you enjoy the experience.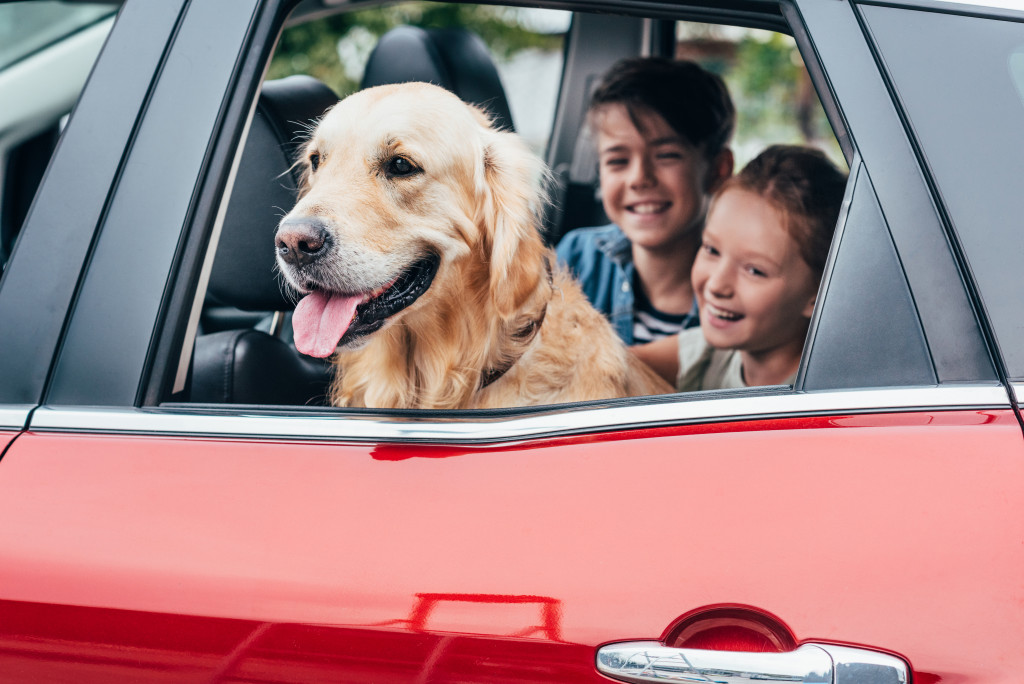 #1 Pack a lot of healthy snacks and drinks
Bring plenty of snacks and drinks, especially if you are traveling by car or airplane. If you're flying, make sure to check the TSA website before buying any liquids to get through security quickly. But if you are driving, you may want to save money by stocking up on snacks at gas stations or convenience stores.
Whatever route you choose, always pack plenty of water and other healthy drinks. This way, you can avoid bringing too many additional empty calories for your child. And because you already have the snacks within reach, you won't have to keep stopping to buy more.
#2 Bring different entertainment options
Try to bring lots of entertainment along with you, like coloring books, toys, and movies. You can also bring your smartphone or tablet so that your kids can play games or watch movies with headphones on so you're not disturbing other passengers.
But if you want them to take a break from their screens, you might want to prepare travel games for them to play. For example, you can print out a version of the classic license plate game and let your kids try to spot as many license plates as they can. This way, you can all enjoy looking at different states and countries without your kids getting bored.
#3 Schedule regular breaks
Don't forget to schedule regular breaks for the kids during your travels. This will help them stretch their legs and get some fresh air. Plus, it allows you to use the restroom or get some snacks for the kids.
These little breaks will also allow you to take plenty of pictures of your family's travels. So make sure to prepare your camera, phone, or tablet beforehand so you can avoid missing out on any memories. And make sure to pack extra batteries or a battery charger as well.
#4 Know where medical services are available
It's important to know where medical services are available in an emergency. Make sure you have the number for the nearest hospital or urgent care clinic programmed into your phone, so you can quickly get help if needed.
However, this entails that you research before your trip to know where medical services are available. If you're traveling to a foreign country, make sure to do your research about the closest hospital or doctor's office from where you're staying. This way, you can get the proper medical attention you need.
#5 Do something that everyone will enjoy
It would always be best to try to do something that your entire family will enjoy. For example, if you're traveling by car or plane, plan to stop by a restaurant you know the kids will like for lunch or dinner. If you're traveling to another country, take them to see local attractions and landmarks.
No matter where you are, make sure to try to bring the kids somewhere they'll enjoy. The more activities and attractions they will appreciate, the more likely they'll behave nicely during your trip. So always try to bring them somewhere to make their vacation memorable and worthwhile.
#6 Don't forget to relax
Most importantly, try to relax and enjoy the experience. If you're not having fun yourself, it will be difficult for them to have a good time. With a bit of planning and preparation, your trip can be a memorable experience for all of you.
Above all, don't forget to take some time for yourself. One of the best ways to do this is by leaving your kids with someone else if possible. It's also helpful to try to keep your cool during travel times so that everyone will stay happy and healthy.
Traveling with children doesn't have to be a daunting task, but it does require some planning and preparation before you leave. As long as you consider these tips, it's not impossible to travel with kids. Bon voyage!