Last winter's inversion didn't hit as hard as it did the past years, and the government's drive against woodburning proved useful. Burning wood or other solid fuels has been banned by the state's Division of Air Quality during the winter months as the state advocates for cleaner gas furnaces.
A Superior Alternative to Wood
Gas stoves and furnaces are a cleaner and more efficient option than wood-burning ones. Burning wood produces a lot of smoke and particulates, polluting the air even without an inversion. Gas burns cleanly, producing only trace amounts of smoke and zero particulates. You don't need to install a chimney, so it makes them perfect for apartment settings in more urban cities like Salt Lake City or Ogden. Gas furnaces are safer, especially when it comes to accidental fires.
An errant spark or ember can set fire to a nearby rug or curtain — something that won't happen when you're using gas. If you're worried about gas leaks and carbon monoxide, a simple CO detector should solve the problem. Gas is also a lot cheaper than wood (unless you're chopping the wood yourself). You don't need to keep piles of dried wood stored for the winter (termites!), and you can turn on the heat just by turning a switch.
Government Initiatives
The government has banned woodburning in several parts of the states during winter inversions, particularly at the Wasatch Front. However, violations are still being reported as a few residents remain uninformed about the restrictions and advisories. The Utah Department of Environmental Quality also offers grants towards the conversion of wood-burning stoves and furnaces into cleaner gas or electric ones.
Utah residents can receive up to $4,000 in rebates for the conversion, depending on their income level. The state legislature allocated more than $9 million for its conversion program to improve air quality. In 2019, close to 2,000 residents availed of the rebates. With the population of Utah expected to double by 2050, the state might impose stricter wood-burning regulations and restrictions to make sure the air remains breathable during winter.
Visible Effects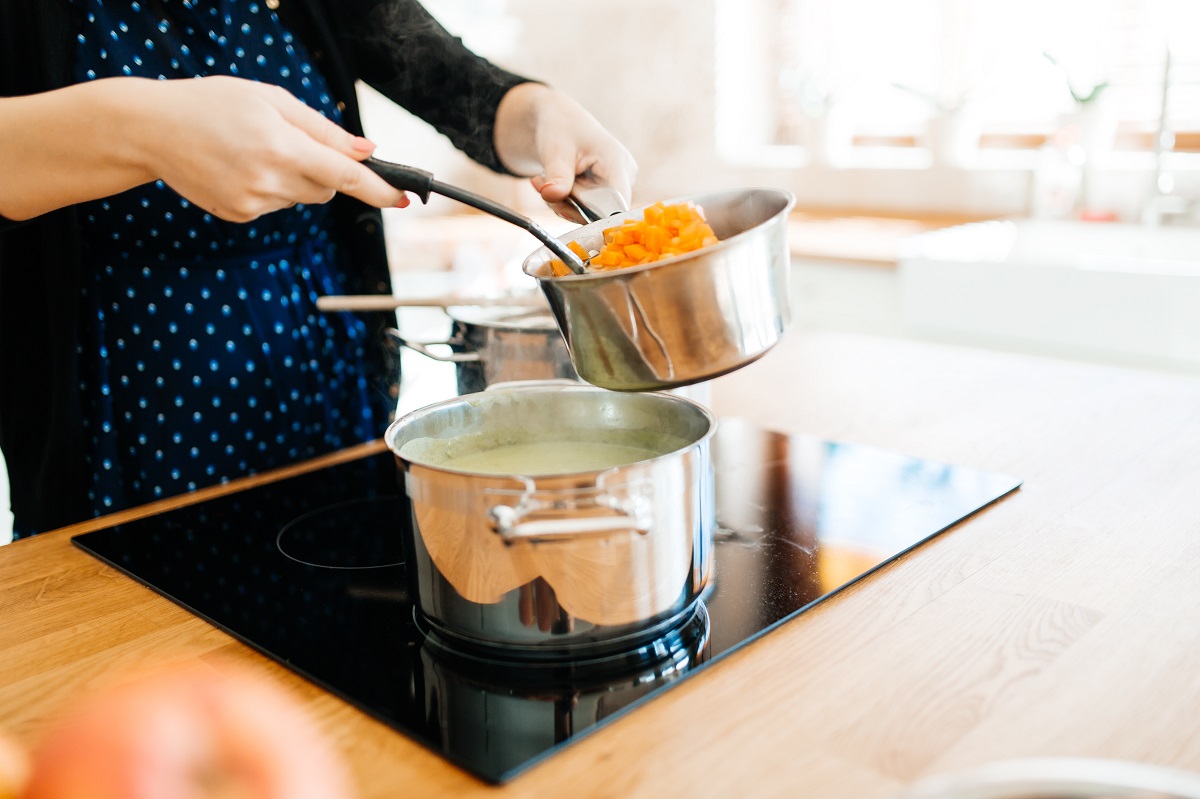 Utah's campaign against burning wood during winter inversions has proven to be quite useful. Monitoring stations in Salt Lake City, Bountiful, and Lindon have recorded a sharp drop in both smoke pollution and particulates in the air between 2007 and 2019. Particulate matter has been reduced from 3.2 micrograms per cubic meter of air to 0.8 micrograms per cubic meter in Salt Lake City, 2.4 to 0.6 in Bountiful, and 2.8 to 0.3 in Lindon.
Wood-burning restrictions can be traced back to 1999 when restrictions were placed in Salt Lake County as well as parts of Davis and Utah counties. The limits were later extended to encompass Cache county and parts of Weber, Box Elder, and Tooele counties.
The shift away from wood-burning stoves and furnaces is having a positive effect on Utah's air quality. As the government continues its programs to provide alternatives to traditional stoves and furnaces, Utah's air continues to get cleaner, making winter inversions not so big of a deal.