Getting engaged to the woman you love is an exciting milestone in your relationship. It means that you're both ready for a long-term commitment. However, the marriage proposal can be an overwhelming process, from memorizing your speech, buying the ideal ring, and finding the right moment. Here are things that you should do before you pop the question:
1. Choose the perfect engagement ring.
Finding the ideal engagement ring is a crucial step to pull off your dream proposal. You just can't walk into a shop and choose any piece from their wide selection of promise rings for women. Your partner will wear this ring for years to come, so you have to do your homework.
Before shopping for the ring, you need to establish a budget to make sure that you wouldn't go into significant debt. Find out her ring size by sneaking at her jewelry box and getting a piece that she's not using. Research her style and get a feel of her preferences for an engagement ring by asking her close friends or family members.
For the ring band, you can choose from different types of popular metals such as platinum, gold, and silver. If your future bride likes more refreshing hues, you can go for platinum or white gold. Rose gold and yellow gold are perfect choices if she's drawn to warmer tones. However, if she prefers durability and comfort, you can choose a silicone band, which is a modern alternative to the traditional metal ring band.
2. Ask her parents for their blessing.
While asking the parents' blessing on your engagement sounds like an antiquated practice, it is a nice gesture to show your respect to her family. It can be intimidating, but before you pop the four-word question to your partner, you have to sit and talk with the people who matter to her. You want to be a gentleman and make your future in-laws feel included in the process.
The conversation can be nerve-racking, so you should know what to say and keep it short and sweet. It's not so frequent that parents say no, but be prepared with the possibility. If you get a negative answer, tell your partner what happened. Decide whether to wait until you earn their blessing or go against their wishes.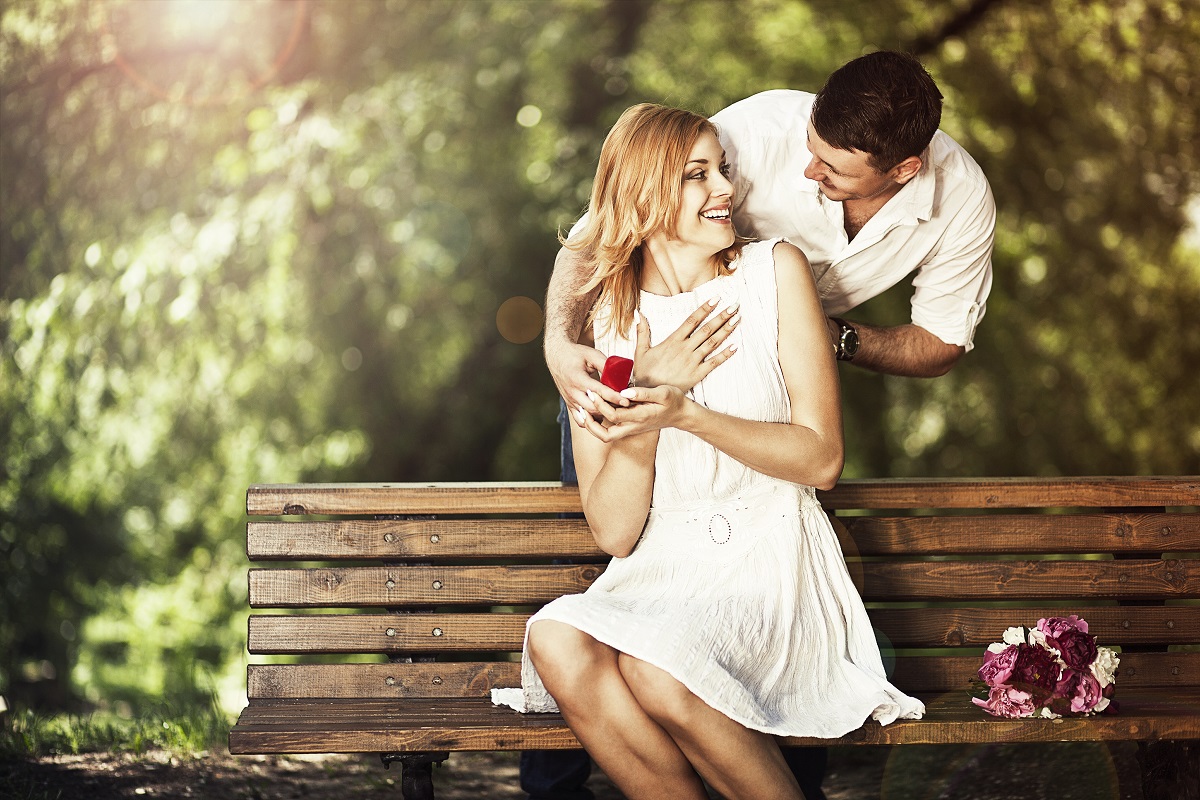 3. Find the perfect timing.
You don't want to propose to your partner when she's in the middle of a big and time-sensitive project. Or during a very busy week with major activities. Take a good look at her schedule as well as check your calendar. Pick a date when you are both free and have ample time to enjoy the momentous event. If you're going on the surprise route, it might be beneficial to propose on holiday like Valentine's or Christmas. It will be easier for you to explain why she needs to dress up or why you're taking her on a special trip.
Unless it's a sealed deal, do not make a public proposal. Proposing in front of a live audience can put a lot of pressure on you and your partner. Make your proposal exceptionally intimate, a romantic moment that only the two of you share.