The winter season seems a few eons away, but you don't need to wait for it to be near before you do something to make the colder months bearable and even fun.
As early as now, you can prepare for winter by doing the following ideas:
1. Shop for Ski Wear
The winter months are some of the best times to ski, especially in Colorado and Utah. During this time, the mountains are more powdery, and everyone is in a holiday mood. It makes the experience more enjoyable and memorable.
Shopping for ski wear and accessories, though, can be daunting and even expensive. Since the demand is high and the supply is low, prices for these products soar during the winter season.
To avoid spending too much on apparel, you can already begin shopping for men and women's ski jackets from brands like Obermeyer that are on sale today. A lot of these can be affordable today for two reasons. One, the store is still clearing its previous inventory. Second, the demand is still low, but the company already has a growing supply.
2. Get a Flu Shot
Contrary to popular belief, flu can happen at any time of the year. However, it tends to increase significantly or peak during colder seasons, such as autumn and winter. It may be due to the following reasons:
When temperatures drop, people tend to spend more time indoors with their friends or family. It's easier for someone who's sick to spread the pathogen in the household.
The colder temperature can make these viruses more challenging to deal with. In a study, the researchers learned that flu-causing pathogens have an outer coating made up of lipids or fats. When temperatures fall just above or below freezing, this layer forms into a gel, thereby protecting the virus.
One of the best defenses against flu is a vaccine, which you can get at any time. However, you may consider getting it before the temperatures drop. During winter, the demand for a shot may be higher. Some people may also start getting sick.
3. Book a Flight
The months of October to January come with many holidays and work breaks that you can already squeeze an extended vacation. If you're planning to take an out-of-town trip during that period, now is the best time to book a ticket, especially if you want to travel outside the country.
According to the data by Skyscanner, you may have to buy a ticket for international travel between five to six months in advance. Flights are also the cheapest at certain months, including August.
To further spend less on airfare, it may be ideal to book a ticket on Tuesdays to Thursdays as well as at 5 AM. During these times, the demand for flights may still be low.
4. Fix the Roofing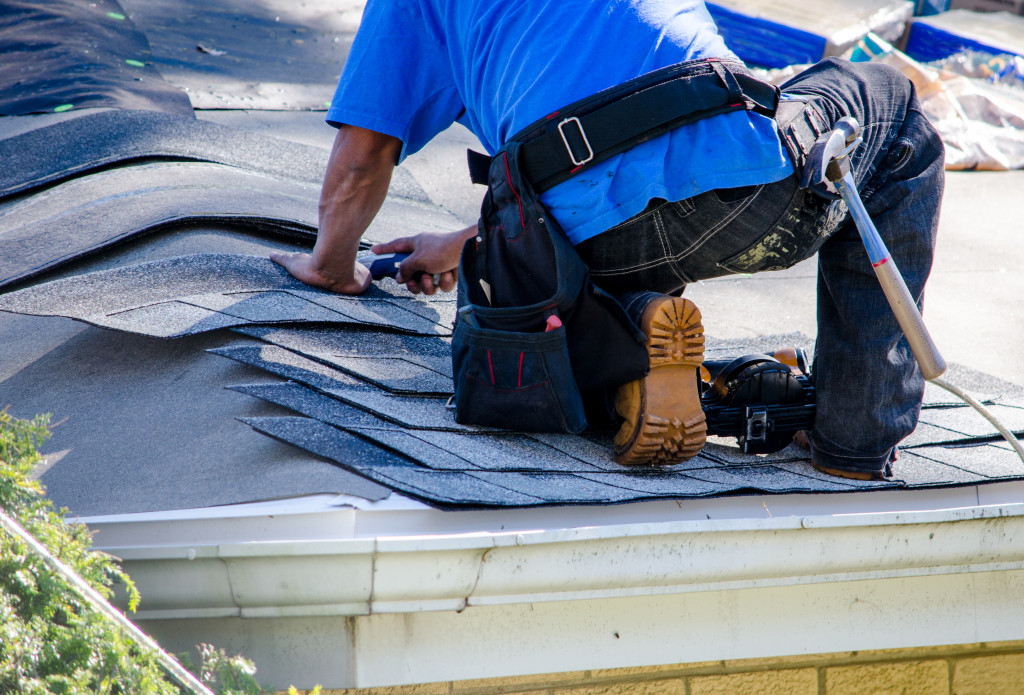 There's a good reason extensive cleaning happens during spring: not a lot of people enjoy going out during colder days. While you are at it, though, you may pay particular attention to your roof.
In states where snowfall is frequent and heavy, roofs may develop ice dams, which can damage the stability and quality of the material. Water may eventually leak inside the home. When left unchecked, the roof may need a replacement instead of a repair, and it can be costly.
Wouldn't it be nice to sit near the fire while sipping a hot cup of tea or get on a trip during December? You can enjoy a more relaxed and healthy winter when you can already take care of certain matters today.